Prince Snooker Classic Opens 2011 USSA Tour
filed on Saturday, February 26, 2011. 8:28am PT/USA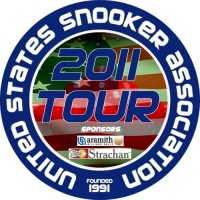 The Prince Snooker Classic, the opening event of the 2011 United States Snooker Association (USSA) Tour, sponsored by Aramith Billiard Balls and Strachan West Of England snooker cloth, gets underway at the Prince Snooker Club in Brooklyn, NY, this weekend.
With a pedigree of a number of fine snooker players in the New York City area, this first event will sure be very keenly contested, headed by the reigning United States National Snooker Champion, Ahmed Aly.
The Prince Snooker Club has been a regular host on the USSA Tour and also staged the United States National Snooker Championship back in 2009.
Inside the Prince Snooker Club
Play commences at midday ET (09:00 PT) today with round-robin matches over the best-of-three frames, and the top two players from each group will advance to the knockout stage of the Event tomorrow.
A report and all the results from Event 1 of the 2011 USSA Tour will appear on the SnookerUSA.com website.