Vegas Club Cues Up For Snooker
filed on Thursday, March 31, 2011. 7:35pm PT/USA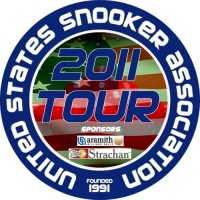 One of the most popular and well known billiard establishments to play pool in the United States will this coming weekend be taken over by snooker, as the Las Vegas Cue Club plays host to Event 3 of the 2011 United States Snooker Association (USSA) Tour, sponsored by Aramith Billiard Balls and Strachan West Of England snooker cloth.
The event has been spearheaded by the former professional snooker player from Canada, Jim Wych, who now resides in Las Vegas and was instrumental with the installation of the Championship standard snooker tables in the billiard room owned by his good friend and fellow Canadian, Henry Nogiec.
The Cue Club is the largest billiard room in Las Vegas and features a selection of snooker tables, 7ft, 8ft & 9ft pool tables, and carom tables. Regular pool tournaments are hosted, and a new 6-red snooker tournament has been introduced every Wednesday evening starting at 7pm, with all the entry fees paid out in prize money.
The Las Vegas Cue Club which will host Event 3 on the 2011 USSA Tour
The Las Vegas Cue Club Snooker Classic USSA Tour event will be played using a round-robin group format with matches being played over the best-of-three frames, with the qualifying players then advance into the best-of-five frames quarterfinal matches. The semifinal matches will be played over the best-of-five frames too, with the final played over the best-of-seven frames.
Entry details can be downloaded from the 2011 USSA Tour details and schedule page:
» 2011 USSA Tour details