USSA Tour Shootout At Shoreline Billiards
filed on Thursday, April 28, 2011. 11:49pm PT/USA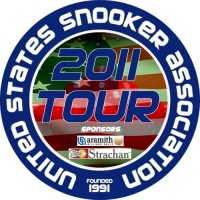 Event 6 on the 2011 United States Snooker Association (USSA) Tour, sponsored by Aramith Billiard Balls and Strachan West Of England snooker cloth, will take place over this coming weekend of April 30 & May 1 at Shoreline Billiards in Mountain View, California.
It will be the third hosting of the Shoreline Billiards Snooker Tournament and has been an ever present event on the USSA Tour, with the two previous winners being Andrew Barlow and the former Singapore national snooker champion, Keith E. Boon.
Jerry Leo, the owner of Shoreline Billiards, is very enthusiastic about snooker and posseses two full-sized BCE snooker tables in his establishment, which are both covered in Strachan West Of England snooker cloth.
The two snooker tables in Shoreline Billiards that will play host to Event 6 on the 2011 USSA Tour
The event will be played using a round-robin format with the qualifying placed players advancing into the quarterfinals.
The USSA will shortly be announcing a ninth event to be added to the 2011 USSA Tour schedule, which will be played at the newly established Champions Snooker in Houston, Texas.
For the whole 2011 USSA Tour schedule and entry details please click on the following link:
» 2011 USSA Tour details