America To Take On The Europeans
filed on Monday, June 6, 2011. 8:25am PT/USA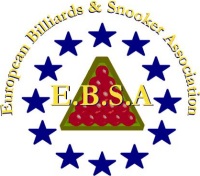 The United States Snooker Association (USSA) has accepted an invitation from the European Billiards & Snooker Association (EBSA), to enter a United States representative to compete in the 2011 European Snooker Championships which will take place in the Bulgarian capital of Sofia, from June 7-17.
It may seem odd that an American player gets an invitation to play in the European Snooker Championships, but as the USSA does not belong to a continental body or have the opportunity at present to compete in a continental championship, the EBSA on a number of occasions has extended this invitation.
The five-times United States National Snooker Champion, Tom Kollins, has competed in the European Snooker Championships in the past, though on this occasion the USSA has offered this opportunity to gain some invaluable international experience to Alex Kopel.
31-year-old Kopel is from Berkeley, California, and started playing pool every day after school when he was 14 years of age. He has always enjoyed the unique challenge snooker offers, but only started playing snooker exclusively about a year ago and competed in the 2010 United States National Snooker Championship.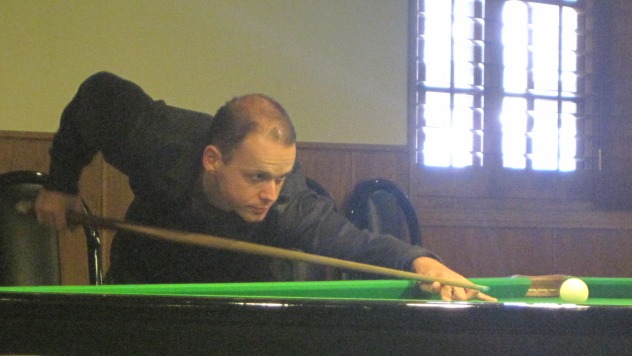 Kopel commented: "I'm very excited to play in the European Snooker Championship, and jumped at the invitation to play against some world-class players.
"I'm getting better at the game every time I play thanks to my girlfriend/trainer Joy Mackay, and have had some great experience practicing with players such as Ajeya Prabhakar, the former United States National Snooker Champion."
Kopel then joked: "The players in Sofia will be stellar, so I'm going for the black every shot because it matches my tuxedo!"
The Championships, which will have events for Men, Ladies and Masters (over 40 years of age) will be played at the Dedeman Sofia Princess Hotel, with the winner of the Men's event also gaining a place on the 2011/12 World Snooker Main Tour.
Kopel has been drawn in Group E of the Men's Event, alongside Kristján Helgason (Iceland), Andreas Ploner (Austria), Roey Fernandez (Israel), Michael Leslie (Scotland), Andrei Orzan (Romania), Vladimir Kalinovski (Belarus) and Bratislav Krastev (Bulgaria).
SnookerUSA.com will report on Kopel's progress, though all the latest news and results from this Championships can be found on the EBSA website: http://www.ebsa.tv/
This year's European Snooker Championships may well however be the final year that the USSA receives an invitation from the EBSA to compete, because the association is currently in negotiations to become a member of the Pan-American Billiard Confederation (CPB), as the CPB gains recognition from the International Billiards & Snooker Federation (IBSF).