Fung Makes Successful Return To Snooker
filed on Monday, November 7, 2011. 12:44pm PT/USA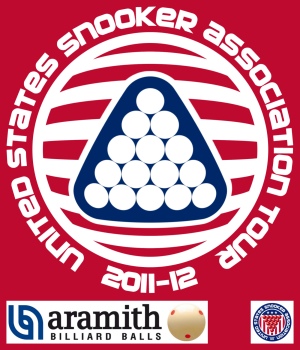 Raymond Fung has marked a successful return to competitive snooker as the former United States National Snooker Championship runner-up won Event 2 on the 2011-12 United States Snooker Association (USSA) Tour, sponsored by Aramith Billiard Balls, at the Prince Snooker Club in Brooklyn, New York.
Fung, who earlier this year announced his retirement from playing snooker due to extensive family and work commitments, missed out on playing this year's United States National Snooker Championship at the Prince snooker Club but last month decided to return to competitive play as he missed the game he loves so much.
Fung, who has won a USSA Tour event of three previous occasions, was drawn in Group A in the full field of four groups of four players, but only managed to qualify as the runner-up as he was defeated 2-0 by this year's United States Snooker Championship semifinalist, Henry Wong, who claimed the group's top spot undefeated from his three matches.
Despite having that shaky start back in snooker, Fung finally found his scoring ability in the knockout stage as he produced runs of 77, 38 and 38 to overcome Leo Li, who had earlier won Group B, 3-1 in the quarterfinals to set up a semifinal encounter with the proprietor of the Prince Snooker Club, Tommy Chen.
Chen qualified for the knockout stage after securing the runner-up position in Group D, and then claimed a 3-1 quarterfinal victory over the winner of Group C to face Fung in the semifinals.
It was Chen who won the first frame comfortably, but Fung narrowly edged ahead as he took the following two frames on the final colored balls. Fung however had now broken down his opponent's initial resistance, as he easily won frame four with a break of 46 and booked his place in the final by wrapping up the match after the next frame for a 4-1 victory.
The winner of Event 2 on the 2011-12 USSA Tour, Raymond Fung (pictured right), with runner-up, Chong Keng Sim
Photo © SnookerUSA.com
Fung's opponent in the final was Chong Keng Sim, who like him advanced from his group in second place, and went on to defeat the winner of Group D 3-1 in the quarterfinals.
Chong then went onto a semifinal against Laszlo Kovacs, a quarterfinalist in this year's United States National Snooker Championship, and even though he won the first frame with a run of 56, it was Kovacs who raced into a 3-1 advantage.
With his back against the wall, Chong then produced some fine snooker to convincingly win the following three frames for a 4-3 success and seal his first appearance in a USSA Tour event final.
Fung went into his fifth USSA Tour event final as a firm favorite, and he proved unstoppable as he produced a top break of 42 to reel off four straight frames for a decisive 4-0 victory to clinch this USSA Tour event on his snooker comeback.
Fung commented later that he was "happy to see everyone playing better," but thought that his experience helped him hold on to the end.
The USSA would like to give its thanks to all the participants of this event, and also to Tommy Chen, the proprietor of the Prince Snooker Club for his continued support in hosting yet another successful USSA Tour event.
The 2011-12 USSA Tour next moves onto California and the Ace Snooker Club in San Mateo for Event 3 over the weekend of November 19 & 20. The Prince Snooker Club will also host Event 8 on the 2011-12 USSA Tour over the weekend of February 18 & 19, 2012.
For the 2011-12 USSA Tour schedule and entry details, click on the link below:
» 2011-12 USSA Tour details