Prabhakar Pockets Consolation IBSF World Snooker Victory
filed on Wednesday, November 30, 2011. 10:03am PT/USA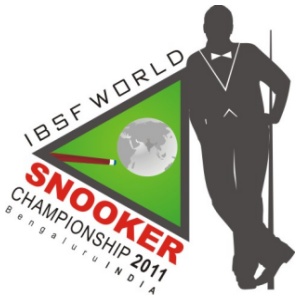 Ajeya Prabhakar has won his final Group R match on the third day's play of the 2011 International Billiards & Snooker Federation (IBSF) World Snooker Championship hosted by the Karnataka State Billiards Association (KSBA) in Bangalore, India, but fails to advance into the knockout phase of the Championship.
Required to win both of his final Group R ties to give himself the opportunity to progress, the 40-year-old from San Jose, California, was first matched up against Belgium's Peter Bullen but fell to a 4-0 defeat.
However the former United States National Snooker Champion then faced home player Neeraj Kumar later in the day, and carved out 4-2 victory by wrapping up the match a break of 70.
It has been a bittersweet return to the Indian state where Prabhakar grew up and honed his snooker skills, as he has clearly underperformed which was initiated from his first group match where he held a 3-1 lead over Hong Kong's Au Chi Wai, only to go on to lose the tie 4-3.
There was also much disappointment for the reigning United States National Snooker Champion, Ahmed Aly Elsayed, who needed a victory to advance into the knockout phase.
The 31-year-old from Brooklyn, New York, played his final Group A tie of this year's Championship against Kevin van Hove Speltincx.
The Belgian took an early 2-0 advantage only for Aly the capture frame three on the final black ball, but then he went onto to secure a 4-1 success.
The United States Snooker Association (USSA) would like to thank both Aly and Prabhakar for representing the United States on the international snooker stage.
The full group draws and results are available on the IBSF website:
» 2011 IBSF World Snooker Championship group draws & results