Snooker Joy For Juneja
filed on Monday, April 23, 2012. 4:37pm PT/USA
Varun Juneja has become another first time winner on the USSA Tour as he swept to victory in Event 12, the penultimate event of the 2011-12 season, sponsored by Aramith Billiard Balls, at Carom Café Billiards in Flushing, New York.
The winner of Event 12 on the 2011-12 USSA Tour, Varun Juneja
Photo © SnookerUSA.com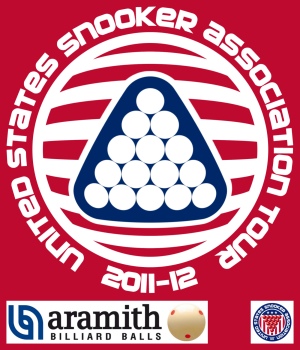 The Tour Event was played over five rounds of best-of-three frames matches, and Juneja kicked-off his first USSA Tour title campaign in good form with a 2-0 win over Alex Persheff, assisted by a break of 34.
In the second round Juneja also recorded another comfortable 2-0 success this time against Hussain Hafiz, winning the first frame 61-29 and scoring 76 points in the second frame without reply.
Juneja's opponent Amir Mohammad caused him problems in the first frame of their third round encounter as he won it on the final black ball, but he managed to safely secure the second frame for the match 64-30.
Ali Sharafat was Juneja's fourth round match-up and he despatched of him in a similar fashion to his previous opponents, as he proceeded to 71-31 and 64-37 frame scores in his favor for his fourth successive 2-0 win.
In the final round Juneja completed an excellent Tour event victory without losing a single frame as he defeated Riyaz Bardai 2-0.
The USSA would like to offer its gratitude and appreciation to Carom Café Billiards for their successful hosting of two events on this season's USSA Tour and hope to receive their continued support for next season's USSA Tour, and thank all the players who participated in the event.
The 2011-12 USSA Tour next moves onto Shoreline Billiards in Mountain View, California, for the concluding season Event 13 over the weekend of April 28 & 29.
For the 2011-12 USSA Tour schedule and entry details, click on the link below:
» 2011-12 USSA Tour details