American Snooker Players On Cue For National Championship
filed on Friday, May 25, 2012. 9:52am PT/USA
The 2012 United States National Snooker Championship will get underway this afternoon at the Embassy Billiards Club in San Gabriel, California, with the top seed Ahmed Aly Elsayed defending his title against what is arguably the strongest ever line-up of players to compete in a National Championship.
With players assembling from all across the United States, which includes five former champions of this prestigious event in the five-time Champion Tom Kollins from Chicago, and the Californians Ajeya Prabhakar, Jack Kung and Paul Kimura, plus seven winners of Tour events on the recently completed 2011-12 USSA Tour season, it should prove to be a Championship of the highest quality yet to be seen.
What makes this Championship all the more special is that it will be the first ever live steamed snooker event in the United States that will be available free for all snooker fans in the United States and around the world to watch.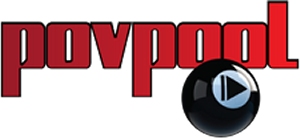 Today's play in the Championship will consist of only group matches as the eight groups will be narrowed down to sixteen players who will then contest the knockout rounds on Saturday and Sunday. All group matches are to be played over the best-of-three frames.
The live stream action will commence Saturday at 12:00pm PDT / 3:00pm in the United States (7:00pm GMT) with a Round Of 16 match, followed by a quarterfinal tie, and then by both semifinals. The live stream of the final is scheduled to start Sunday at 12:00pm PDT / 3:00pm in the United States (7:00pm GMT).
The USSA has teamed up with POV Pool Media, whose owner, Daniel Busch, has been at the Embassy Billiards Club this week running tests and getting to know and interviewing the players for his commentary.
In the interviews below Daniel talks to the defending champion Aly, and also to the 2011-12 USSA Tour Event 13 winner, Sargon Issac, who he believes is a real contender for this Championship:

Interview with defending champion, Ahmed Aly Elsayed

Interview with 2011-12 USSA Tour Event 13 winner, Sargon Issac
The winner and the runner-up from the Championship will gain automatic selection to represent the United States in this year's IBSF World Snooker Championship, which is to be held in Sharm El Sheik, Egypt, from November 4-16.
Sponsors of the Championship include Tweeten Fibre Inc., manufacturers of some of the best known cue tips and chalk brands in snooker, and Saluc, manufacturer of Aramith Tournament Champion Snooker Balls, who have been a long-term supporter of snooker in the United States.
Full coverage of the Championship will be here on SnookerUSA.com.