Ajeya Is Ace Champion On Tour
filed on Monday, November 19, 2012. 10:28am PT/USA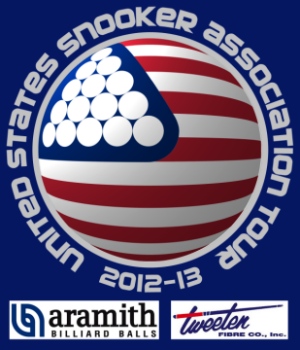 The former United States National Snooker Champion Ajeya Prabhakar, has won Event 3 of the 2012-13 United States Snooker Association (USSA) Tour, sponsored by Aramith Billiard Balls and the Tweeten Fibre Co., with victory this past weekend at the Ace Snooker Club in San Mateo, California.
Prabhakar picked up the previous Tour event played at the Ace Snooker Club last season back in March and was since the runner-up in this year's United States National Snooker Championship to Sargon Isaac, and so started the field as favorite to claim his fifth Tour title.
In the final Prabhakar faced one of the co-owners of the host club, Alan Kam, and in what was the story of his contests leading up to the final, he pretty much had the final his own way.
A break of 41 assisted Prabhakar in securing the first frame of this race-to-four frames encounter, and while Kam had chances in the second frame it eventually went against him and then Prabhakar extended his lead by sealing frame three.
The winner of Event 3 on the 2012-13 USSA Tour, Ajeya Prabhakar (pictured left), with runner-up, Alan Kam
Photo © SnookerUSA.com
Prabhakar wrapped up the match 4-0 by taking the following frame helped by a run of 38.
Prabhakar, who also serves as the current President of the USSA, went right through the Event without losing a single frame in his group matches, and also then claiming a 3-0 semifinal success over Jeff Szafransky.
Kam came through his group in second place, before then going onto defeat Feng Chen 2-0 in the quarterfinals, and then to win a hard fought 3-2 battle against Graham Perry in the semifinals.
The USSA would like to offer its thanks to Alan Kam and Eric Ng, the co-owners of the Ace Snooker Club, for their continued and much valued support for the USSA Tour.
USSA Tour Event 4, which was due to take place at Carom Café Billiards in Flushing, New York, this past weekend was postponed due to the aftermath of Storm Sandy, but the USSA will soon anounce its rearranged date.
The rescheduled Tour Event 1 at the Prince Snooker Club in Brooklyn, New York, which was also postponed due to Storm Sandy, will take place this forthcoming weekend of November 24 & 25.
For the complete 2012-13 USSA Tour season schedule and entry details, please click on the link below:
» 2012-13 USSA Tour Schedule & Entry Details