Isaac Starts With Narrow Final Frame Group Loss
filed on Saturday, November 24, 2012. 4:34pm PT/USA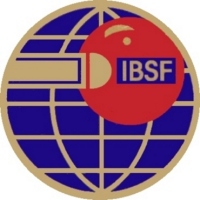 Sargon Isaac, the current United States National Snooker Champion, has suffered a narrow final frame defeat in his initial group match in the Men's Event of the 2012 International Billiards & Snooker Federation (IBSF) World Snooker Championships at the Dedeman Princess Hotel in the Bulgarian capital of Sofia.
Playing in Group F, Isaac faced 29-year-old Kevin Van Hove, winner of the 2007 European Snooker Championship, and he took the first frame on the final black though the Belgian leveled the tie by easily securing the second frame.
The 27-year-old American however restored his lead by sealing frame three on the final colors, but Van Hove would not let go as he won the fourth frame in commanding fashion.
Isaac again took the lead by winning the fifth frame and he really needed this time to bolster his advantage requiring just one more frame, but Van Hove was more than up to the task as he again responded and hit back to decisively clinch the final two frames and a 4-3 match victory.
Sargon Isaac pictured in action against Belgium's Kevin Van Hove
Photo © IBSF
Meanwhile Ajeya Prabhakar was competing in his first Group B match during the same 7pm session today against Johnny Williams from Monaghan in Ireland, and while the former United States National Snooker Champion started the match in terrific style by easily taking the first frame, it was the 25-year-old who reeled off the following four frames for a 4-1 victory.
Isaac will next be in action in Group F when he faces Singapore's Lim Chun Kiat tomorrow (November 25) at 5pm local time, 7am Pacific Time in the United States.
Prabhakar's next Group B match will be against Kim Laaksonen of Finland scheduled to commence tomorrow (November 25) at 2pm local time, 4am Pacific Time in the United States.
Jeff Szafransky will start his Masters' Event campaign in Group E also tomorrow (November 25) at 12pm local time, 2am Pacific Time in the United States, against Amarjargal Dashdorj from Mongolia.
The Men's Event full group draws and updated results can be viewed by clicking on the following link:
» Men's Event Groups (External website)
The Masters' Event full group draws and updated results can be viewed by clicking on the following link:
» Masters' Event Groups (External website)
The Ladies' Event full group draws and updated results can be viewed by clicking on the following link:
» Ladies' Event Groups (External website)