American World Snooker Championship Hopes Hang By A Thread
filed on Tuesday, November 27, 2012. 12:21pm PT/USA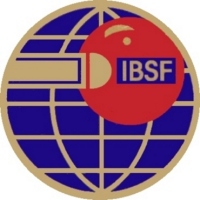 Ajeya Prabhakar has been eliminated from the Men's Event of the 2012 International Billiards & Snooker Federation (IBSF) World Snooker Championships after the fourth day's play at the Dedeman Princess Hotel in the Bulgarian capital of Sofia, while Sargon Isaac requires a result from a concluding group match tomorrow to go his way to progress.
The current United States National Snooker Champion Isaac was hoping to build on his first Group F victory in yesterday's play, as he required nothing less than a win in his final group match against 16-year-old Zhu Yinghui to guarantee his place in the single elimination knockout stage of the event.
Despite the 27-year-old from California making a break of 53 along the way, he unfortunately succumbed to a 4-1 defeat by the Chinese player, whose ability demonstrated that he may be a realistic contender to win the title, and he now requires Paul Croitoru to do him a favor and defeat Singapore's Lim Chun Kiat in their final Group F meeting tomorrow (November 28) to progress. Though as the Romanian has yet to win a frame in his previous three matches, it seems likely that Isaac will fail to qualify.
Prabhakar was involved in two Group B matches today which were to conclude his group play.
The former United States National Snooker Champion needed to win both of the matches and he got off to a fantastic start against India's Kamal Chawla in the 10am local time session, and he raced away into a 3-0 advantage which included winning frames two and three on the final black ball.
Prabhakar though was unable to keep up his level of play, and would have been devastated to then lose the match from such an advantageous position as he proceeded to lose the following four frames for a 4-3 defeat.
The 41-year-old from San Jose in California then returned for his 7pm local time session match against Jin Long to complete his group B match schedule, but playing with a very heavy heart he lost 4-0 to the 31-year-old from China who won the group with four victories from four matches.
Jeff Szafransky also played his third Group E match in the Masters' Event at 12pm local time today against Yakov Shaashua needing a win to help him advance into the knockout rounds, however he lost 3-0 to the 55-year-old from Israel which will most likely end his chances of qualifying as he will face England's Steve Judd on Thursday (November 28) at 10am, 12am Pacific Time in the United States, who is one of the favorites to win the title.
The Men's Event full group draws and updated results can be viewed by clicking on the following link:
» Men's Event Groups (External website)
The Masters' Event full group draws and updated results can be viewed by clicking on the following link:
» Masters' Event Groups (External website)
The Ladies' Event full group draws and updated results can be viewed by clicking on the following link:
» Ladies' Event Groups (External website)