Americans Bow Out Of IBSF World Championships With Pride
filed on Thursday, November 29, 2012. 8:15am PT/USA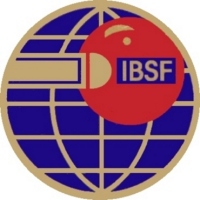 Jeff Szafransky played his final Group E match in the Masters' Event today to conclude the involvement of the United States players in this year's International Billiards & Snooker Federation (IBSF) World Snooker Championships at the Dedeman Princess Hotel in the Bulgarian capital of Sofia.
The 56-year-old from California is a very enthusiastic snooker player, and so even though he was unable to progress, he nevertheless would have competed with a lot of pride and enjoyment.
His opponent was the 44-year-old Englishman Steve Judd, who was undefeated in the group and will certain be a major contender in the knockout rounds of this event, and he was in good form against Szafransky as he won the first two frames comfortably, though Szafransky took him to the final colors in the third frame but ran out a 3-0 winner.
The United States National Snooker Champion, Sargon Isaac, was hoping Paul Croitoru could do him a favor yesterday as he needed him to defeat Singapore's Lim Chun Kiat in their final Group F meeting. However the Romanian went down to a 4-0 loss to end Isaac's slim hopes of progressing.
The American players will be disappointed with their performances as their aim would have been to at least advance from the group, but nevertheless the experiences they can take from these Championships will prove to be invaluable for the future. It is a privilege to represent the United States in snooker, and you can be sure they all played with passion and pride and the United States Snooker Association are very proud of them.
The Men's Event full group and knockout draws and updated results can be viewed by clicking on the following links:
» Men's Event Groups (External website)
» Men's Event Knockout (External website)
The Masters' Event full group and knockout draws and updated results can be viewed by clicking on the following links:
» Masters' Event Groups (External website)
» Men's Event Knockout (External website)
The Ladies' Event full group draws and updated results can be viewed by clicking on the following links:
» Ladies' Event Groups (External website)
» Men's Event Knockout (External website)