Sargon To Face Corey In A National Snooker Final Duel
filed on Monday, May 27, 2013. 12:36pm PT/USA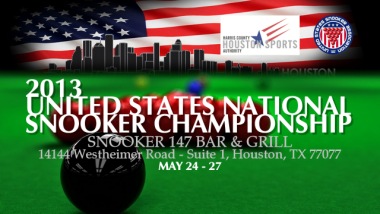 Sargon Isaac will attempt to successfully defend his United States National Snooker Championship title against the former U.S. Open 9-Ball Pool Champion, Corey Deuel, as the pair book their places in the final of the 2013 Championship after coming through comfortable semifinals at Snooker 147 Bar & Grill in Houston, Texas.
Number one seed Isaac was initially hesitant during his semifinal with the number four seed former runner-up Romil Azemat, as they both shared the first two frames and a close contest looked on the cards.
Both players continued to miss chances but it was Isaac who grew the stronger as he reeled off the following three frames, hitting the tournament's highest break so far of 79 in frame five to secure a 4-1 victory.
Deuel was up against the former champion Ajeya Prabhakar who was hoping to set-up a repeat of last year's final against Isaac and equal Tom Kollins' record of six Championship final appearances, and he looked to have had the upper hand as he took the first frame.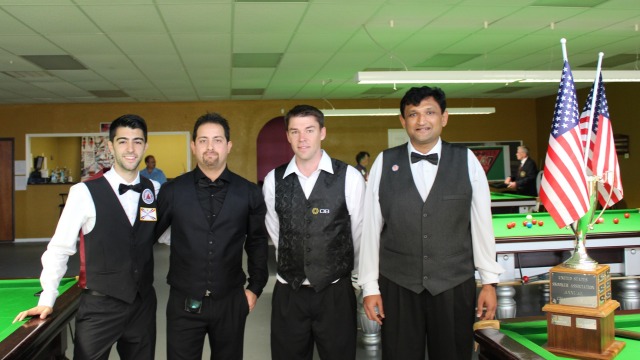 Once Deuel won the second frame to level the match however, Prabhakar's confidence appeared to take a severe dip and he struggled to find that free flowing form he displayed earlier in the Championship.
Deuel then persistently wrestled away each frame as he compiled an excellent break of 65 on the way to inflicting a surprise 4-1 defeat on his much more snooker experienced opponent.
Isaac will still be the firm favorite to win a second title, but both players are safe in the knowledge that they have gained automatic selection to represent the United States in this year's International Billiards & Snooker Federation (IBSF) World Snooker Championships, which will take place in Riga, the capital of Latvia, from November 18-30.
The final will commence at 6pm local Central Time and will be played over the best-of-9-frames.
The semifinal results are as follows:

Semifinals
(Best-of-7-frames)
Match ID
Player
Player
SF1
Sargon Isaac (California) 1
4 - 1
Romil Azemat (Arizona) 4
SF2
Ajeya Prabhakar (California) 3
1 - 4
Corey Deuel (Florida)
Confirmation of the final match:

Final
(Best-of-9-frames)
Match ID
Player
Player
F
Sargon Isaac (California) 1
vs.
Corey Deuel (Florida)
Full coverage of the results of the 2013 United States National Snooker Championship will continue here on SnookerUSA.com.