Prabhakar Hails Terrific World Games Snooker Experience
filed on Saturday, July 27, 2013. 6:49am PT/USA
The United States' Ajeya Prabhakar was full of praise for his World Games snooker event experience, as the former United States National Snooker Champion gave a commendable performance to just lose 3-1 in the Round of 16 to the world ranked 73 player from India, Pankaj Advani.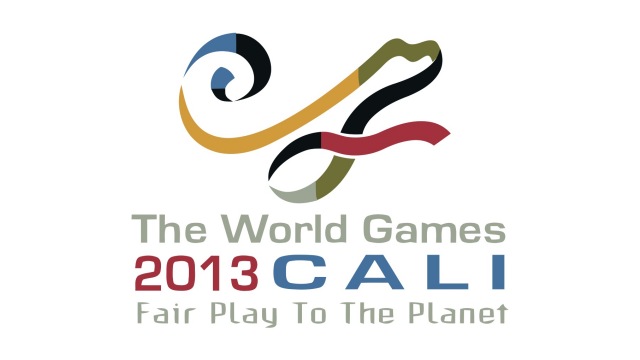 This year's World Games are being contested in the Colombian city of Cali from July 25 - August 4, and features a high-quality snooker event consisting of 16 players from eleven nations around the world.
28-year-old Advani, who reached the quarterfinals of a World Snooker Tour event for the first time in his professional career this year at the Welsh Open, would have started this match a very heavy favorite against his amateur opponent, but Prabhakar nevertheless is an experienced international competitor and on his day can give the finest of players a close contest of which was evident in this match.
The first two frames were shared, and in frame three Prabhakar was on a break of 32, only requiring a few more pots to secure the frame, and he felt that the black slightly rolled-off its path to the pocket to leave Advani with an opening.
In the following frame Prabhakar was also ahead, but then gave away over 40 points in fouls from the miss rule which ultimately cost him the frame and match.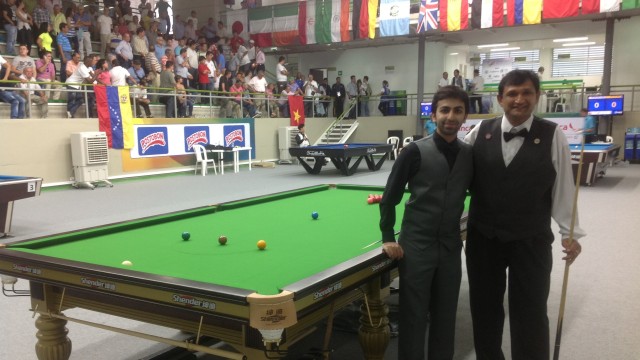 Despite the unfortunate circumstances, Prabhakar was still adamant that the better player won the match in the end.
"It was a phenomenal experience!" Prabhakar proclaimed. "It was awesome to play Pankaj again after all these years. The last time I remember playing with him was when he was 12!
"I must say the opening ceremony was spectacular, and I will remember that! All in all it's really good."
Prabhakar also commented that he is using his participation to help with the development of snooker throughout the Americas.
"We are making progress with Pan-American snooker," he confirmed, and that he will be attending meetings while at the Games in regard to the future of the sport in the region.
» Official match result page (English version)
For the official website of the 2013 World Games, please click on the link below:
» 2013 World Games (English version)