2013-14 USSA Tour Schedule Announced
filed on Wednesday, November 13, 2013. 11:32am PT/USA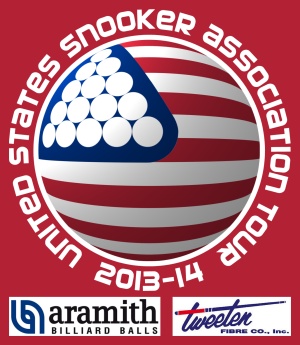 The United States Snooker Association (USSA) has released the schedule of the new 2013-14 USSA Tour season, with the continued sponsorship of Aramith Billiard Balls and the Tweeten Fibre Co.
The 2012-13 Tour season will run from December 2013 through to May 2014, and consist of seven events across the United States, with the possibility of further events being added during the season.
The format for each Tour event is entirely up to the host, so this season will see a varied mixture of single elimination, double elimination, group play and handicapped events to be played.
The season opening event will be played at the Top 147 Snooker Club in Brooklyn, New York, over the weekend of December 7 & 8.
The USSA would like express our gratitude to all of the Event hosts who continue to support the Tour, and wish them every success in the running of their tournaments.
For the complete USSA Tour season schedule and entry details, please click on the link below:
» 2013-14 USSA Tour Schedule & Entry Details