Deuel Praises Eight-Year-Old Snooker Opponent Boiko After Victory
filed on Friday, November 29, 2013. 3:09pm PT/USA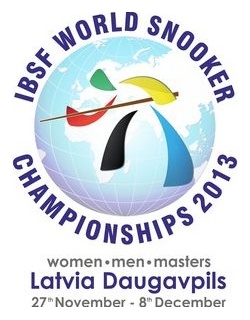 Corey Deuel praised his eight-year-old opponent Iulian Boiko after their group match encounter today in the Men's Event of the 2013 International Billiards & Snooker Federation (IBSF) World Snooker Championships, as the reigning United States National Champion chalked up his first victory with a 4-0 defeat of the Ukrainian on the second day's play at the Olympic Center in Daugavpils, Latvia.
Deuel said that he should have lost the first frame to the Championship's youngest competitor, and added: "Great player, smart too... watch out for him!"
The 36-year-old had few problems after the first frame, but he will be relieved nevertheless to have not lost a frame in the process as the youngster did snatch a frame off his previous opponent, Welshman Lee Walker who is a former World Snooker Tour professional player.
In Group A of the Men's Event, Ahmed Aly Elsayed was unable to follow-up yesterday's success as he lost 4-0 to Germany's Lukas Kleckers, and Jeff Szafransky had a late night finish as his Group B encounter with Kuwait's Hussain Alawadhi went onto almost 1am Saturday morning local time resulting in a 4-1 loss.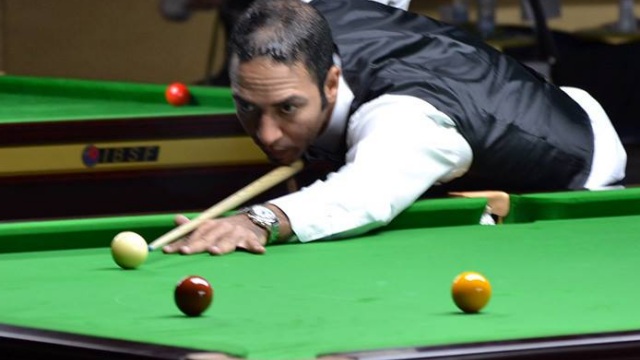 Rezk Atta opened his match account in the Masters' Event against Alain Vandersteen, but he was unable to make any impact as he lost 3-0 to the Belgian player in Group J.
United States players' results:
Corey Deuel (Men's Event Group P)
Match 1 - lost to Batsukh Baldandorj (Mongolia) 4-1
Match 2 - defeated Iulian Boiko (Ukraine) 4-0
Ahmed Aly Elsayed (Men's Event Group A)
Match 1 - lost to Muhammad Asif (Pakistan) 4-1
Match 2 - defeated Peteris Ermansons (Latvia) 4-2
Match 3 - lost to Lukas Kleckers (Germany) 4-0
Jeff Szafransky (Men's Event Group B)
Match 1 - lost to Zhou Yuelong (China) 4-1
Match 2 - lost to Hans Blanckaert (Belgium) 4-3
Match 3 - lost to Hussain Alawadhi (Kuwait) 4-1
Rezk Atta (Masters' Event Group J)
Match 1 - lost to Alain Vandersteen (Belgium) 3-0
United States players' playing schedules (Local Latvia time stated):
Corey Deuel (Men's Event Group P)
Match 3 - November 30: 5:30pm start vs. Lee Walker (Wales)
Match 4 - December 1: 8pm start vs. Zhao Xintong (China)
Match 5 - December 2: 8pm start vs. David Vaitzman (Israel)
Ahmed Aly Elsayed (Men's Event Group A)
Match 4 - November 30: 8pm start vs. Ismail Türker (Turkey)
Match 5 - December 1: 8pm start vs. David Hogan (Ireland)
Match 6 - December 3: 12:30pm start vs. Bratislav Krastev (Bulgaria)
Jeff Szafransky (Men's Event Group B)
Match 4 - November 30: 8pm start vs. Simonas Dragunas (Lithuania)
Match 5 - December 2: 10am start vs. Jeff Cundy (England)
Match 6 - December 3: 8pm start vs. Joseph McLaren (Scotland)
Rezk Atta (Masters' Event Group J)
Match 2 - November 30: 3pm start vs. Mindaugas Maisiejus (Lithuania)
Match 3 - December 3: 5:30pm start vs. Ygal Pagliari (Israel)
Match 4 - December 4: 10am start vs. Chuchart Trairattanapradit (Thailand)
Match 5 - December 4: 3pm start vs. Shane Gorman (Ireland)
A complete list of the Group draws and results from each of the events is available on the official scoring website:
» Men's Event
» Ladies' Event
» Masters' Event