Fung off to Tour flying start
filed on Monday, December 9, 2013. 11:23am PT/USA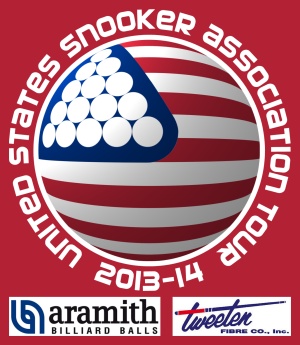 Raymond Fung has opened the 2013-14 new season of United States Snooker Association (USSA) Tour events, sponsored by Aramith Billiard Balls and the Tweeten Fibre Co., with victory at Event 1 which was hosted at Top 147 Snooker Club in Brooklyn, New York.
A full-field of sixteen players entered this handicapped event, which was played using an initial group round-robin format with the top two players from each group advancing into the quarterfinals.
Fung, who was runner-up in the 2004 United States National Snooker Championship, was the only player in the field to have a zero handicap so he was required to giveaway points every frame to each of his opponents throughout the event, though he still would have been the favorite to capture yet another USSA Tour title.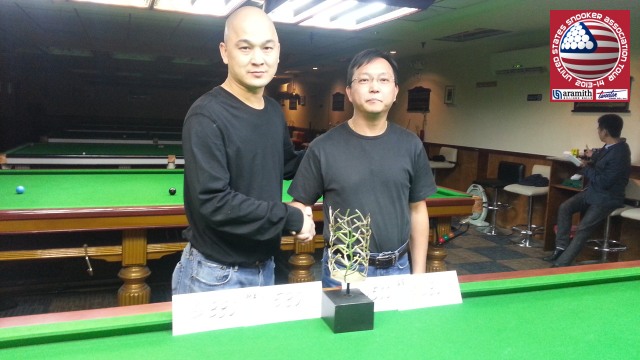 In the best-of-five frames final Fung came up against a winner on last season's USSA Tour and fellow Brooklyn resident, Tim Lee, who was playing off an handicap of 11.
Fung won the first frame assisted by a break of 43, and he then pulled further in front by claiming frame two.
Lee compiled a run of 32 in the third frame which helped him reduce his deficit to 2-1, but Fung wrapped up the match by comprehensively securing frame four to win the match 3-1.
The USSA would like to offer its thanks to the proprietors of Top 147 Snooker Club for their continued and much valued support for the USSA Tour.
Tour Event 2 of the season is due to take place at Carom Café Billiards in Flushing, New York, over the weekend of January 18 & 19, 2014.
For the complete 2013-14 USSA Tour season schedule and entry details, please click on the link below:
» 2013-14 USSA Tour Schedule & Entry Details