National Snooker Championship awarded to Top 147 Snooker Club
filed on Monday, January 6, 2014. 9:54am PT/USA
The Top 147 Snooker Club in Brooklyn, New York, for the first time will host the United States National Snooker Championship, after the Board of the United States Snooker Association (USSA) accepted their bid to stage the 2014 Championship which will be played from May 23-26.
The Championship has been staged on two previous occasions in Brooklyn but that was at the nearby Prince Snooker Club, and the Board of the USSA decided that it would be appropriate to now accept the bid from Top 147 Snooker Club to host this year's Championship.
The Top 147 Snooker Club, which is located at 720 64th Street in Brooklyn, has been a long-term supporter of snooker in the United States, and is in its fifth successive season as a host on the USSA Tour - last month the club hosted Event 1 of this season's USSA Tour, and is scheduled to host Event 5 in April which should prove to be an excellent warm-up event for the following month's National Championship.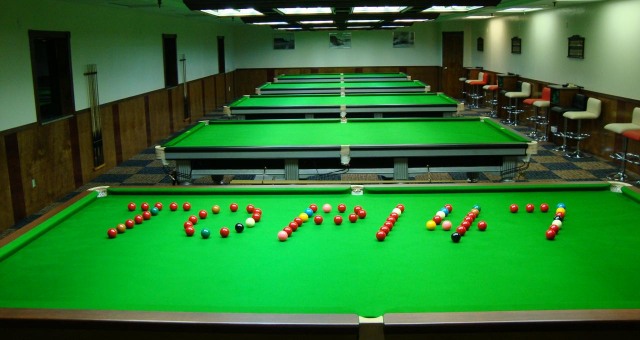 The Top 147 Snooker Club has six BLP regulation standard snooker tables which are manufactured by the Taishan Biaoli Billiard Sports Equipment Company based in Taishan City in the Guangdong province of China, all which are covered with Strachan 6811 snooker cloth.
Alan Morris, the Executive Director of the USSA, said: "As ever, the USSA Board is very pleased to have the opportunity to stage this prestigious Championship at a new venue, and we would like to thank the proprietors of Top 147 Snooker Club for their continued support toward snooker in the United States."
The Championship Entry document will be published early next month, and the Entry system for participants will be made available on the SnookerUSA.com website.