Fung hungry for another Tour title at Carom Café Billiards
filed on Tuesday, January 21, 2014. 10:41am PT/USA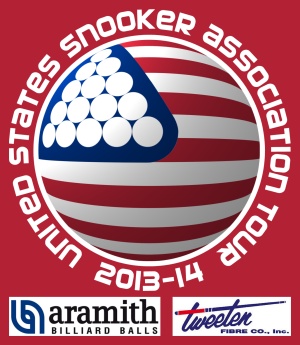 After victory in last month's opening event of the 2013-14 United States Snooker Association (USSA) Tour season, sponsored by Aramith Billiard Balls and the Tweeten Fibre Co., Raymond Fung has followed up with more success as he won Event 2 this past weekend played at Carom Café Billiards in Flushing, New York.
With the announcement by the USSA that this year's United States National Snooker Championship will be played in Fung's home New York City borough of Brooklyn, his good form will help give him the confidence he needs as he again searches for that elusive National Snooker Championship title that he dreams of.
The event was played using the single elimination format, and in the first round he once again faced Tim Lee who he had conquered in the final of Event 1, producing a break of 52 along the way to a 3-0 success.
In the quarterfinals Fung defeated Amir Mohammad 3-0 assisted by a run of 54, and he booked his place in the final with a 3-0 semifinal win over Laszlo Kovacs.
In the final Fung faced his good friend Henry Wong, who had secured his final berth with earlier victories over Ram Shrestha 3-0, Khushal Khan 3-0, and Gary Cheung 3-1 respectively.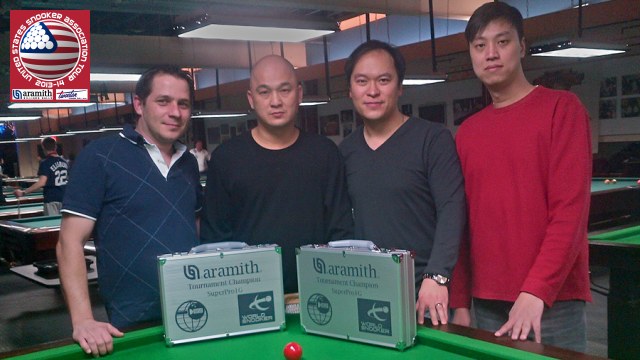 Fung however was in superb form in the final, and he reeled off breaks of 56, 59 and 50 to record a comprehensive 3-0 success over Wong.
Kovacs meanwhile defeated Cheung 2-0 to win the third-fourth place playoff tie.
The USSA would like to thank Carom Café Billiards and Charles Brown who conducted the event for their continued and much valued support for the USSA Tour.
Tour Event 3 of the season is due to take place at the newly established Houston Snooker Club in Houston, Texas, from January 24-26.
For the complete 2013-14 USSA Tour season schedule and entry details, please click on the link below:
» 2013-14 USSA Tour Schedule & Entry Details