New Houston Snooker Club opens its doors to USSA Tour events
filed on Monday, January 27, 2014. 9:38am PT/USA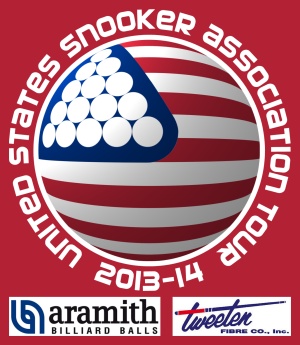 Event 3 of the 2013-14 United States Snooker Association (USSA) Tour season, sponsored by Aramith Billiard Balls and the Tweeten Fibre Co., moves onto Texas today at the newly established Houston Snooker Club.
The Houston Snooker Club is the new club of Mr. Syed Hassan, one of the proprietors of the former Snooker 147 Bar & Grill which hosted last year's United States National Snooker Championship, and his partner Mr. Mohammed Iqbal, and is located in the north of the city at 13193 Veterans Memorial Drive.
Mr. Hassan, alongside his new partner and club members Mr. Sulaiman Moton and Mr. Kaleem Qureshi, have proven to be some of the most enthusiastic supporters of snooker in Houston, and they are very motivated to offer as many tournament opportunities for the city's growing number of players.
The new club has three regulation sized Riley snooker tables all imported from England and covered in Strachan 6811 cloth, and also offers food and refreshments for its customers.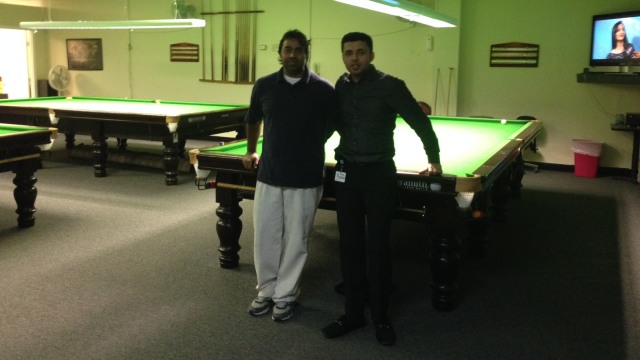 The Houston Snooker Club will be hosting two events on the USSA Tour this season, with Event 3 commencing today at 7pm Central Time, and concluding Sunday evening.
Event 8, the final event of the 2013-14 season, will also be staged at the club from May 2-4, and the winner will receive a fantastic all-expenses paid trip to compete in this year's United States National Snooker Championship, which will take place at Top 147 Snooker Club in Brooklyn, New York, from May 23-26.
The USSA would like to congratulate Mr. Hassan and Mr. Iqbal on their new club and wish them every success in the future, and we hope to have many more USSA Tour events hosted there in coming seasons.
A full report on the Tour event will appear here on SnookerUSA.com after the conclusion of the event.
For the complete 2013-14 USSA Tour season schedule and entry details, please click on the link below:
» 2013-14 USSA Tour Schedule & Entry Details