Boon rockets to Houston Snooker tour victory
filed on Monday, January 27, 2014. 9:38am PT/USA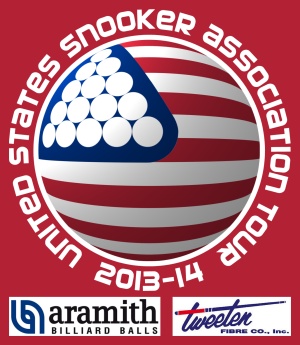 Keith Boon, a former Singapore National Snooker Champion, has captured Event 3 of the 2013-14 United States Snooker Association (USSA) Tour, sponsored by Aramith Billiard Balls and the Tweeten Fibre Co., with success at the new Houston Snooker Club in Houston, Texas.
This has been Boon's second USSA Tour victory since his relocation to the United States, as he was a winner in California on the 2010 Tour and this time traveled from his home in Kansas to Houston to compete.
While competing for Singapore, Boon was an international player of some considerable repute as he compiled a maximum 147 break during the 2006 International Billiards & Snooker Federation (IBSF) World Snooker Championships, and he was defeated in the final of the 2002 Asian Snooker Championship by China's Ding Junhui, who is now one of the sport's top professional players on the World Snooker Tour.
There were great numbers of people who came to the Houston Snooker Club for the duration of the event to watch all the action from players that came from the local area and across the United States too. The event commenced with an initial round-robin stage of six groups, and those players were eventually whittled down to three players who then competed against each other in the final round-robin group.
Nikhil Khatwani from Boston, Massachusetts, and local player Aslam Warind came through along with Boon to compete in the final group, and the top-two in the group then competed in a Champion's playoff final.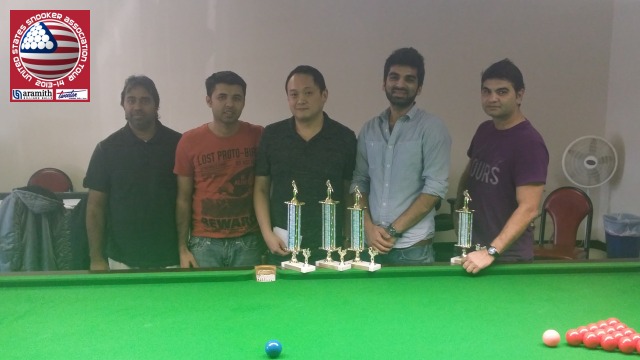 Final Group Results (breaks in brackets):
Match 1 - Khatwani (49) def. Warind 2-0 » Watch Khatwani's 49 break clearance during his Final Group match against Warind
Match 2 - Boon def. Khatwani 2-0
Match 3 - Boon (75) def. Warind 2-0 » Watch Boon's break of 75 during his Final Group match against Warind
Boon won the final group with two wins from two matches, and he faced Khatwani in the Champion's final with Warind finishing the Tour event in third place.
After losing the first frame of this best-of-seven frames tie, Boon then went onto claim a very convincing 4-1 victory.
The USSA would like to thank all the players for partcipating in what was a very successful and well organized Tour event, and offer gratitude to the proprietors of the Houston Snooker Club, Syed Hassan and Mohammed Iqbal, for their continued support for snooker in the United States.
The USSA anticipates yet another great Tour event this season at the Houston Snooker Club when Event 7 is hosted there from May 2-4, with the fantastic prize of an all-expenses paid trip to compete in this year's United States National Snooker Championship on offer to the winner.
Tour Event 4 is due to take place at Ace Snooker Club in San Mateo, California, over the weekend of March 15 & 16.
For the complete 2013-14 USSA Tour season schedule and entry details, please click on the link below:
» 2013-14 USSA Tour Schedule & Entry Details