San Mateo snooker Tour title success for Isaac
filed on Monday, March 17, 2014. 4:02pm PT/USA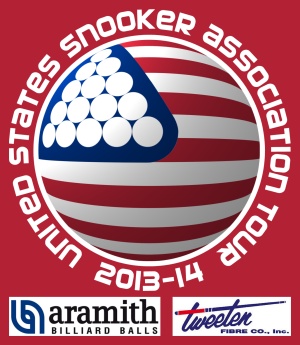 Event 4 of the 2013-14 United States Snooker Association (USSA) Tour, sponsored by Aramith Billiard Balls and the Tweeten Fibre Co., has been won by the former United States National Snooker Champion, Sargon Isaac, with victory in the final over defending champion Ajeya Prabhakar at the Ace Snooker Club in San Mateo, California.
A round-robin phase got the event underway with four groups of players, which for the first time in a USSA Tour event included a female player, Belynda Ray, with the top two players from each group progressing into the quarterfinals.
Isaac made his initial charge for the title by winning Group C with Prabhakar advancing by topping Group D. Group A was won by Patrick Tsang and Anthony Lai came through by heading Group B.
Isaac faced the runner-up of Group B, Jeff Szafransky, in the quarterfinals and came through a 3-1 winner assisted by a break of 57, and Prabhakar pocketed his way into the semifinals by defeating the Group C runner-up and fellow USSA board member Bob Jewett 3-0, helped along the way with a run of 55.
Lai overcame Group A runner-up Roy Chen 3-1 to secure his semifinal berth, however Tsang lost to Group D runner-up Alex Kopel 3-2.
In the semifinals, Isaac made short work of Kopel to record a 3-0 victory, and Prabhakar sealed his final spot with a with a 3-1 success over Lai.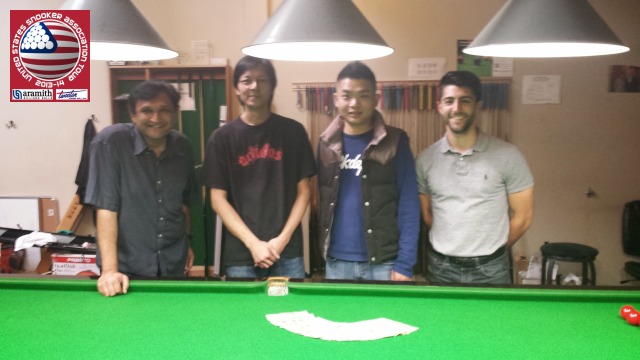 The final was a repeat of this Tour event final from two years ago of which Isaac won, and he would then a month later go on to defeat Prabhakar again to lift his first United States National Snooker Championship title.
It was the 2000 United States National Snooker Champion Prabhakar who won this Tour title last season, and he would have been determined to retain it with victory over his good friend and practice partner in this best-of-five frames tie.
The first frame went right down to a final black ball decider of which Isaac crucially pocketed to take the early advantage, and he then followed that up by also claiming frame two assisted by a run of 39.
Prabhakar responded with a break of 52 to win frame three, but his title defense ended when Isaac clinched the title on the final blue in the following frame for a 3-1 scoreline.
The USSA would like to thank all the players for their partcipation, and offer gratitude to the proprietors of the Ace Snooker Club, Alan Kam and Eric Ng, for their continued support toward the USSA Tour.
Tour Event 5 is due to take place at Champions Snooker in Houston, Texas, from March 28-30.
For the complete 2013-14 USSA Tour season schedule and entry details, please click on the link below:
» 2013-14 USSA Tour Schedule & Entry Details