Boon records Tour's top break to claim Champions Snooker title
filed on Friday, April 4, 2014. 2:43pm PT/USA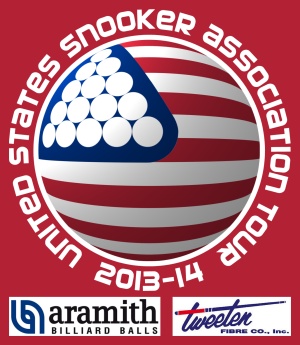 Keith Boon has compiled the highest break in the history of the United States Snooker Association (USSA) Tour on the way to capturing Event 5 of the 2013-14 season, sponsored by Aramith Billiard Balls and the Tweeten Fibre Co., at Champions Snooker in Houston, Texas.
This was the former Singapore National Champion's second USSA Tour win of the season as he claimed Event 3 back in January at the Houston Snooker Club, and he again brought his top form to the city.
The previous USSA Tour highest break was compiled by the three-times United States National Snooker Champion, Ahmed Aly Elsayed, with a run of 102 during Event 4 of the 2010 season which was played at the New York Athletic Club.
Boon however, who compiled a maximum 147 break during the 2006 International Billiards & Snooker Federation (IBSF) World Snooker Championships, smashed that previous record with a break of 125 during his semifinal defeat of Waqas Ghaffar.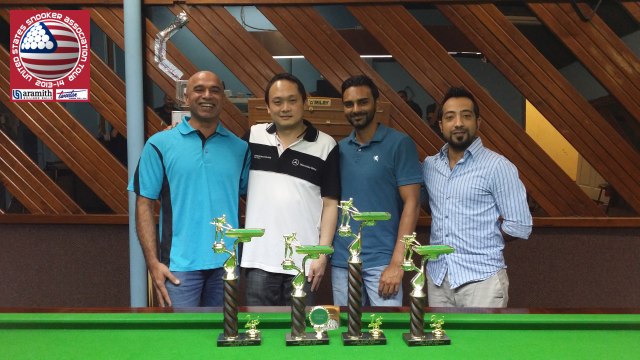 Boon was up against Shahzad Sarwar in the best-of-five frames final, who really had no resistance to his heavy scoring.
Boon won the first frame assisted by a break of 55 and that was quickly followed up by easily securing frame two. He then wrapped up a 3-0 victory with a closing break of 92.
The USSA would like to thank Mr. Omar Moton, the proprietor of Champions Snooker for his kind support of the USSA Tour, and to all the players for their partcipaton in what was an excellent tournament.
Tour Event 6 is due to take place at Top 147 Snooker Club in Brooklyn, New York, over the weekend of April 12 & 13, and as the host for this year's United States National Snooker Championship, this event should prove to be ideal preparation for all those involved.
For the complete 2013-14 USSA Tour season schedule and entry details, please click on the link below:
» 2013-14 USSA Tour Schedule & Entry Details