Isaac top seed in National Snooker Championship
filed on Thursday, May 22, 2014. 10:39am PT/USA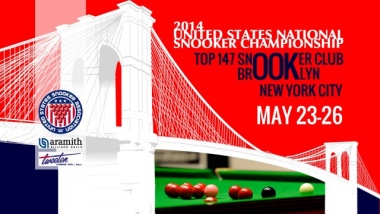 With the absence of the defending champion Corey Deuel, California's 2012 champion, Sargon Isaac, is the number one seeded player in this year's United States National Snooker Championship which gets underway tomorrow at the Top 147 Snooker Club in Brooklyn, New York.
Deuel has been competing in the World Snooker Q-School in England though has now returned to the United States, but much to his deepest regret is unavailble to defend his title due to a Mosconi Cup team pool commitment in San Diego.
For Isaac however, who Deuel defeated in last year's final in Houston, Texas, he will certainly be hoping to take advantage of Deuel's absence as the 28-year-old goes in search for a second Championship title, but he will be facing some stern opposition along the way.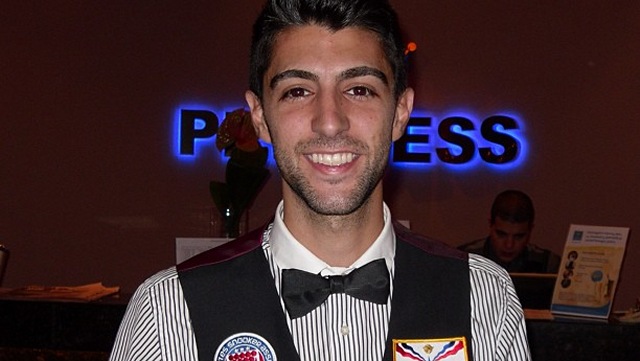 California's Ajeya Prabhakar, who has been runner-up in three of the past five Championships, is the number two seeded player and he will be one of Isaac's main rivals. He will be hoping to regain the title that he won back in 2000.
The number three seeded player is home player Raymond Fung, runner-up in the Championship ten years ago, he reached the quarterfinals last year having lost to Prabhakar, though has been in good form over the past year having won three events this season on the United States Snooker Association (USSA) Tour.
The fourth and final named seeded player, who should prove to be another Championship contender, is the three-times former winner Ahmed Aly Elsayed. Aly won his titles from 2009-11, though last year he narrowly lost 3-2 in the round of 16 to Deuel.
A player who will unfortunately be missing this year is the five-times former champion, Tom Kollins, which is due to his relocation to the state of Michigan from Chicago. Kollins is naturally very disappointed to miss out on this year's Championship but he hopes to be back next year.
This is the first time that the Top 147 Snooker Club, which is located at 720 64th Street in Brooklyn, has staged the United States National Snooker Championship, though has been a host on the USSA Tour for five successive seasons.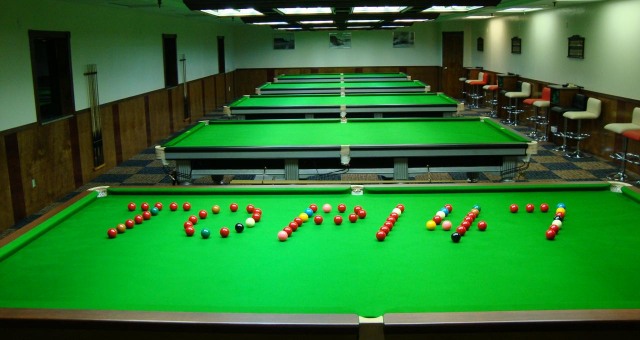 The Club has six BLP regulation standard snooker tables which are manufactured by the Taishan Biaoli Billiard Sports Equipment Company based in Taishan City in the Guangdong province of China, all of which are covered with Strachan 6811 snooker cloth and Aramith Tournament Champion SuperPro 1G snooker balls will be used.
There will be a Players' Meeting this evening at 8pm local time and then afterwards the Championship group draws will be made. Play will get underway tomorrow with the winner being crowned Champion next Monday evening.
The winner and the runner-up from the Championship will gain automatic selection to represent the United States in the Men's Event of this year's IBSF World Snooker Championships, which are scheduled to be held in Bangalore, India, from November 19-30.
The USSA and Top 147 Snooker Club are looking forward to welcoming all of the Championship's competitors who are coming to Brooklyn from all across the United States, and would like to wish them a wonderful and successful experience.
Reports from the Championship will be here on SnookerUSA.com.