Isaac on the march as Aly suffers shock exit
filed on Sunday, May 25, 2014. 9:08pm PT/USA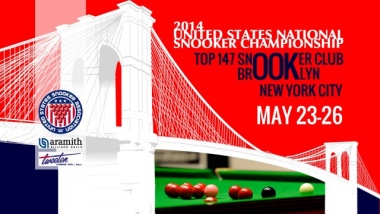 Top seed Sargon Isaac has continued his march to a second title as the Californian booked his semifinal place, though the former three-times Champion Ahmed Aly Elsayed suffered a shock quarterfinal defeat in the 2014 United States National Snooker Championship at the Top 147 Snooker Club in Brooklyn, New York.
The 2012 Champion was up against local player Laszlo Kovacs in the quarterfinals, and while the first frame was a high-scoring tussle it was Isaac who wrestled it away on the final black ball. Isaac then proceeded to simply win the following two frames to wrap up a 3-0 victory.
In the semifinals Isaac will face the 2000 Champion and good friend, Ajeya Prabhakar, who he defeated in the 2012 final at the Embassy Billiards Club in San Gabriel, California — the pair were actually seeded to meet each other in the final, though number two seed Prabhakar's failure to win his group meant that he was placed in the top half of the knockout draw with Isaac.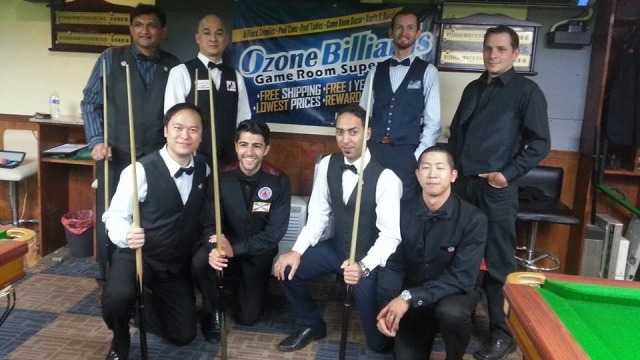 Prabhakar faced local player Kevin Wong in the last-8, who was appearing in his first Championship quarterfinal, though it proved to be a straightforward task for the Californian as he ran out a comprehensive 3-0 winner.
Brooklyn's Raymond Fung has secured yet another Championship semifinal berth as the number three seed made it through a comfortable 3-0 success against California's Mihai Visovan, and he will now take on Henry Wong who sealed that shock victory over Aly.
Last year Aly went out to a narrow 3-2 round of 16 defeat by the eventual champion Corey Deuel, and so the number four seed would have been looking to have made better progress in this year's Championship.
This year has proved a return to form for Wong however as he reached his first Championship semifinal three years ago, though he failed to qualify from the group the following year and lost in the round of 16 last year.
The New Jersey player won the first two closely fought frames, but Aly hit back with a break of 57 to trail 2-1. Wong then took the match on the final colored balls in frame four to record a 3-1 victory.
Confirmation of the quarterfinal results are as follows:

Quarterfinals
(Best-of-5-frames)
Match ID
Player
Player
QF1
Sargon Isaac (California) 1
3 - 0
Laszlo Kovacs (New York)
QF2
Ajeya Prabhakar (California) 2
3 - 0
Kevin Wong (New York)
QF3
Raymond Fung (New York) 3
3 - 0
Mihai Visovan (California)
QF4
Ahmed Aly Elsayed (New York) 4
1 - 3
Henry Wong (New Jersey)
The semifinal draw is as follows:

Semifinals
(Best-of-7-frames)
Match ID
Player
Player
SF1
Sargon Isaac (California) 1
vs.
Ajeya Prabhakar (California) 2
SF2
Raymond Fung (New York) 3
vs.
Henry Wong (New Jersey)
Play resumes Memorial Day Monday at midday local Eastern Time with the semifinals which are to be contested over the best-of-7-frames, and the final will commence at 5pm local Eastern Time to be played over the best-of-9-frames.
Full coverage of the results of the 2014 United States National Snooker Championship will continue here on SnookerUSA.com.