Remarkable Prabhakar wins second National snooker title
filed on Monday, May 26, 2014. 8:22pm PT/USA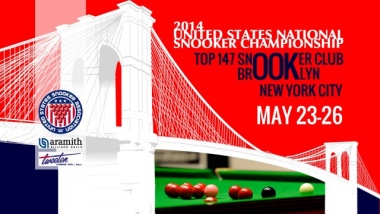 Ajeya Prabhakar has sensationally won the 2014 United States National Snooker Championship at the Top 147 Snooker Club in Brooklyn, New York, by defeating Raymond Fung in the final, winning his second title which remarkably comes fourteen years after he won his first.
Having won that first title back in 2000, Prabhakar then went onto lose in four more finals, so he could have been forgiven for thinking that it was never meant to be again. He has though been a stalwart of snooker in the United States over the years in both a playing and organizational capacity, and while he certainly still had the game to win another Championship he was probably surprised himself by commenting: "Incredible, after fourteen years!"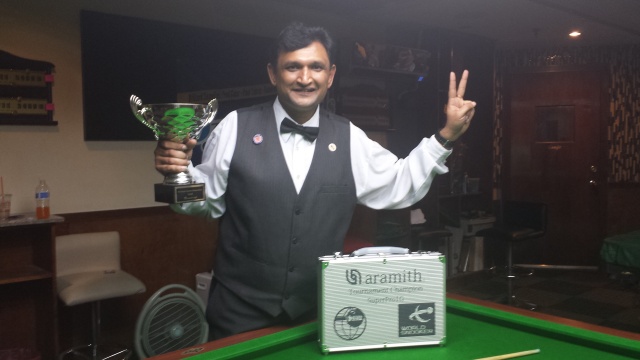 Defeat though will be very tough to take for Fung whose dream it has been to finally win this title, and this had been his best chance for ten years since being runner-up back in 2004.
Fung has had a great season playing on the United States Snooker Association (USSA) Tour having won three events, and when he defeated Prabhakar in the group stage of this Championship he certainly would have gone into the final with confidence despite having had a long drawn out semifinal battle.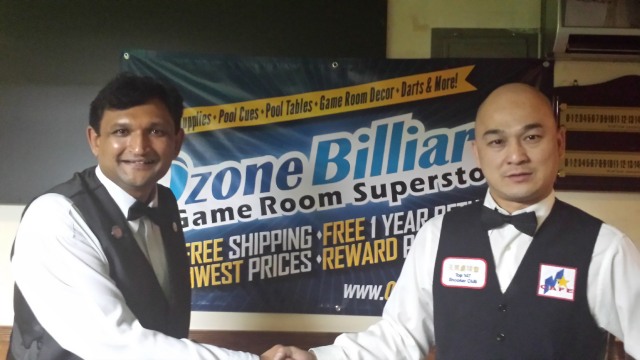 Prabhakar won the first frame comfortably and then sealed the following frame on the final black for a 2-0 lead.
The third frame was another tight affair that Fung won on the black, but the Californian went into the mid-session interval by restoring his two-frame advantage by winning frame four on the final colors.
The match had been intensely fought to this point, and some of the pressure would have been eased on Prabhakar when he extended his lead to 4-1 after winning another closely contested fifth frame.
Fung pulled back frame six which was a high-scoring strenuous black ball game, but relief came to Prabhakar as he finally got over the line by securing the next frame for a well deserved 5-2 victory.
Confirmation of the final result:

Final
(Best-of-9-frames)
Match ID
Player
Player
F
Ajeya Prabhakar (California) 2
5 - 2
Raymond Fung (New York) 3
Frame scores (Prabhakar's score stated first):
1st. 75-21 2nd. 58-53 3rd. 46-53 4th. 65-41 5th. 59-36 6th. 74-76 7th. 63-29
Both players have now gained automatic selection to represent the United States in the Men's Event of this year's International Billiards & Snooker Federation (IBSF) World Snooker Championships, which will take place in Bangalore, India, from November 19-30. The winner of this event will be invited to compete on the multimillion dollar professional 2015-16 World Snooker Tour.
The USSA would like to give its thanks to everyone who made this Championship possible, especially to the players who came from all across the country, and to the proprietors of Top 147 Snooker Club for their continued support in hosting events.
As the 2013-14 snooker season concludes, the USSA would also like to thank its sponsors, Saluc, who manufacture the Aramith Tournament Champion snooker balls, the Tweeten Fibre Co., and to Ozone Billiards who have supported the association this season.