Champion Prabhakar prepares for IBSF World Snooker challenge
filed on Tuesday, November 18, 2014. 12:32pm PT/USA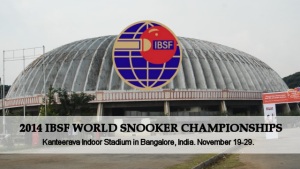 The reigning United States National Snooker Champion, Ajeya Prabhakar, today attended the opening ceremony of this year's International Billiards & Snooker Federation (IBSF) World Snooker Championships, which take place at the Kanteerava Indoor Stadium in Bangalore, India, from November 19-29.
Over two hundred and twenty players from over forty nations around the world will compete in this year's Championships, which will have events for Men, Ladies and Masters. The Men's Event, of which Prabhakar will compete in, has been divided up into sixteen groups. The group matches are played over the best-of-seven frames, a race to win four frames, with the top four placed players from each group advancing through to the knockout phase of the event.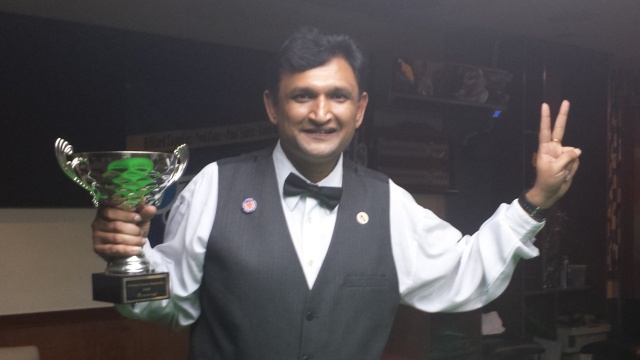 As for Prabhakar, now a naturalized United States citizen, it will be an exciting return to the country of his birth and the region where he grew up learning how to play snooker, after he qualified for automatic selection to represent the United States at these prestigious Championships when he won his second United States National Snooker Championship back in May — a feat which came fourteen years after he won his first title, of which he described at the time as "remarkable!"
However, he is now a fully committed United States player and has had the honor of representing his adopted nation around the world in several IBSF World Snooker Championships, and he has also been a loyal servant to snooker in the United States for many years and is the current President of the United States Snooker Association (USSA).
The United States was due to have a second representative in the Men's Event, as last year's United States National Snooker Champion, Corey Deuel, had entered but had to withdraw his participation due to the fact that he was required to attend a training camp for this year's Mosconi Cup, as he has been selected to compete for the United States team against Europe in the annual 9-ball pool event.
Prabhakar has been drawn into Group J in the Men's Event alongside Lee Chun Wai of Hong Kong, Michael Judge of Ireland, Keishin Kamihashi of Japan, Jani Kananen of Finland, home player Rupesh Shah, and Mohd Reza Hassan of Malaysia.
Prabhakar's playing schedule is as follows (start times are stated in local time, +13:30hrs PT in the United States):
Group Match 1: November 19, 2014 5:30pm start - vs. Rupesh Shah (India)
Group Match 2: November 20, 2014 5:30pm start - vs. Jani Kananen (Finland)
Group Match 3: November 21, 2014 3:00pm start - vs. Keishin Kamihashi (Japan)
Group Match 4: November 22, 2014 10:00am start - vs. Michael Judge (Ireland)
Group Match 5: November 24, 2014 12:30pm start - vs. Lee Chun Wai (Hong Kong)
Group Match 6: November 25, 2014 12:30pm start - vs. Mohd Reza Hassan (Malaysia)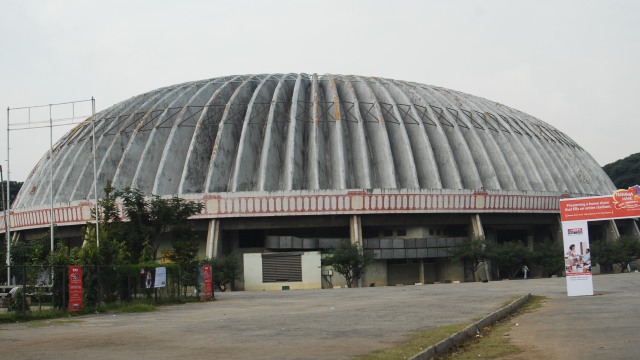 SnookerUSA.com will report on all of Prabhakar's match results, though a complete list of the Group draws and results from each of the events is available on the official scoring website:
» Men's Event
» Ladies' Event
» Masters' Event