USSA Tour Event 3 postponed
filed on Thursday, December 4, 2014. 7:52am PT/USA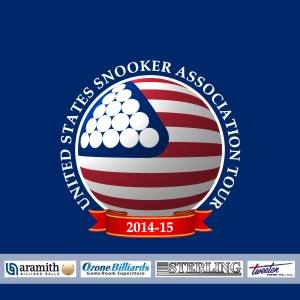 The United States Snooker Association (USSA) would like to announce that Event 3 of the 2014-15 USSA Tour season, sponsored by Aramith Billiard Balls, Ozone Billiards, Sterling Gaming and the Tweeten Fibre Co., which was due to take place at Top 147 Snooker Club in Brooklyn, New York, over this coming weekend of December 6 & 7, has been postponed to a later date in the season.
The Top 147 Snooker Club staged a very successful United States National Snooker Championship this year and is due to host two events on the USSA Tour this season, however due to unforseen construction work on the building that houses the club, it was necessary to postpone the event until further notice.
The USSA will consult with Top 147 Snooker Club about the rescheduling of Tour Event 3 once the construction has been completed and normal operations resume.
Tour Event 4 of the season is due to take place at a new venue on Tour, Empire Billiard and Snooker in Redmond, WA, over the weekend of December 27 & 28.
For the complete 2014-15 USSA Tour season schedule and entry details, please click on the link below:
» 2014-15 USSA Tour Schedule & Entry Details