Liu lifts first USSA Tour title in Washington state
filed on Monday, December 29, 2014. 10:16am PT/USA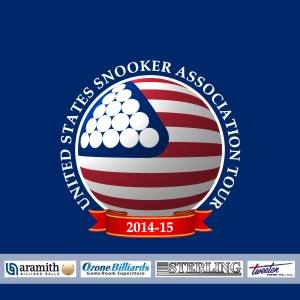 The United States Snooker Association (USSA) Tour has made its first visit to the state of Washington, as Event 4 of the current 2014-15 season, sponsored by Aramith Billiard Balls, Ozone Billiards, Sterling Gaming and the Tweeten Fibre Co., saw Andy Liu lift the first title played at the new Empire Billiard & Snooker in Redmond.
The proprietor, Mr. Cheang Ciing Yoo, is a resident of nearby Bellevue, and has competed in several United States National Snooker Championships over the years, and so as a huge snooker enthusiast he wished to bring a new place to play snooker to his area.
When Mr. Yoo opened Empire Billiard & Snooker in April of last year, which has three regulation standard snooker tables plus six pool tables, he immediately contacted the USSA with the desire to host a USSA Tour event of which took place over this past weekend of December 27 & 28.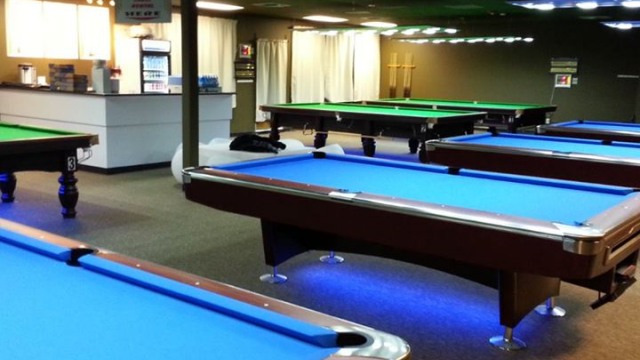 Liu won the Tour event with a hard fought final victory over Nie Xin in which he went 2-1 behind before levelling the tie by taking frame four.
A break of 57 by Liu in the deciding frame helped him win the match 3-2 and claim his first USSA Tour title.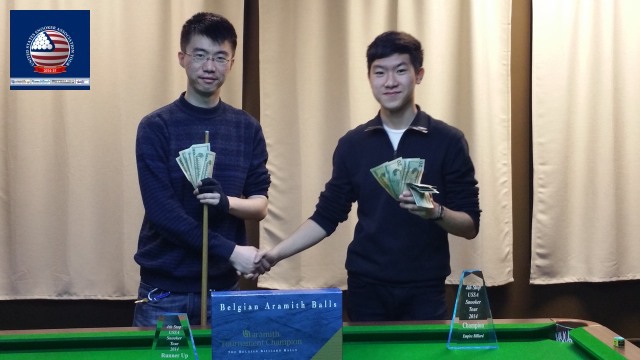 Yoo would have been disappointed to have lost 3-0 to the eventual champion in the semifinals, but he can be very proud of his achievement in hosting his first USSA Tour event, and this season's Tour will return for a second event at Empire Billiard & Snooker, which is located at 15230 N.E. 24th. St. Suite E in Redmond, over the weekend of April 18 & 19.
The USSA would like to thank Mr. Yoo for his support toward the Tour, and much gratitude goes to the Tour sponsors, Aramith Billiards Balls, Ozone Billiards, Sterling Gaming and the Tweeten Fibre Co. for their support.
Tour Event 5 of the season is due to take place at Carom Café Billiards in Flushing, New York, from January 7 & 8.
For the complete 2014-15 USSA Tour season schedule and entry details, please click on the link below:
» 2014-15 USSA Tour Schedule & Entry Details