Prolific Fung shows great form in Flushing
filed on Monday, January 19, 2015. 1:43pm PT/USA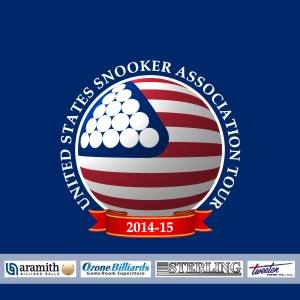 Raymond Fung has continued his prolific streak of winning United States Snooker Association (USSA) Tour titles, as the 2014 United States National Snooker Championship runner-up picked up his first of the current 2014-15 season, sponsored by Aramith Billiard Balls, Ozone Billiards, Sterling Gaming and the Tweeten Fibre Co., with victory in Event 5 at Carom Café Billiards in Flushing, New York.
With the USSA Tour now in its seventh season, Brooklyn's Fung has won more Tour titles than any other player, and he breezed through Group B winning all three of his matches without losing a single frame and with a top run of 73.
Fung, who was bitterly disappointed not to have fulfilled his dream of capturing the United States National Snooker Championship having lost in last year's final, then proceeded to secure his place in the final of this Tour event with a comprehensive 3-0 semifinal defeat of Riz Khan.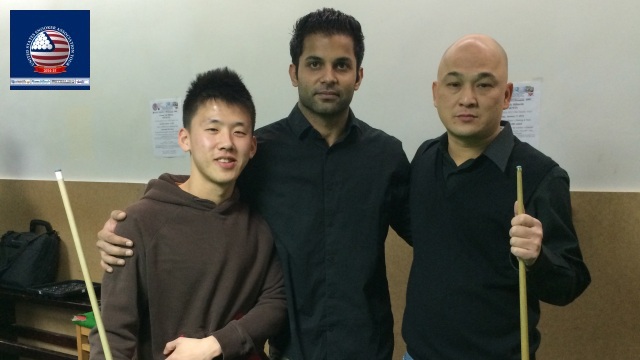 Fung is well known in New York City snooker circles and would have been a firm favorite to win this event from the start, however attracting a lot of attention was a new young player named Lee Kang, who arrived in New York City from Korea just a month ago and so was making his debut in a USSA Tour event.
Kang impressed with his performances in Group A and came through in top spot without losing a frame, and he got passed his much more experienced opponent Kashif Rashid in the semifinals with a fine 3-0 win.
Kang, who is currently employed at Carom Café Billiards and is responsible for running the pool leagues amongst other duties, is an accomplished pool player himself with little snooker experience so would have expected to have found the going tough against a player of Fung's ability.
The first frame looked ominous for Kang as he found it difficult to get into it, and Fung won 61-4. However, frame two was much more keenly contested as it saw some solid scoring, some great pots and superb safety play from both players right down to the last black ball. With the tension high, it looked as if Kang may level the match, but Fung played a terrific defensive double and the black found a corner pocket to lead 2-0.
Kang fought on courageously in the third frame but as he said later: "Raymond was too good," as he secured a 3-0 success.
Fung admitted after the match that if Kang practiced snooker he would have difficulty beating him in the near future, as he was genuinely surprised by his play.
The USSA would like to thank Carom Café Billiards for their continued support toward the USSA Tour and also to Charles Brown who conducted a wonderful event, and much gratitude goes to the Tour sponsors, Aramith Billiards Balls, Ozone Billiards, Sterling Gaming and the Tweeten Fibre Co. for their support.
Tour Event 6 of the season is due to take place at 147 Snooker in Houston, Texas, from February 6 - 8.
For the complete 2014-15 USSA Tour season schedule and entry details, please click on the link below:
» 2014-15 USSA Tour Schedule & Entry Details