Richmond rules snooker in Redmond
filed on Monday, April 20, 2015. 8:47pm PT/USA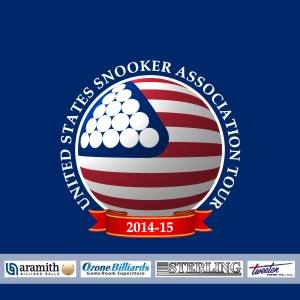 Empire Billiard & Snooker in Redmond, Washington, hosted this past weekend its second event of the 2014-15 United States Snooker Association (USSA) Tour, sponsored by Aramith Billiard Balls, Ozone Billiards, Sterling Gaming and the Tweeten Fibre Co., with Event 12 being captured by Byron Richmond.
It was a year ago this month when the proprietor, Mr. Cheang Ciing Yoo, opened the doors of this new snooker establishment, and since it has gone from strength-to-strength which was reflected in the increased entry into this Event from this season's previous edition back in December.
In the final Redmond, who had made it through the semifinals with a 4-1 success over Lee Noble, faced the previous winner of the Tour event, Andy Liu, who had earlier compiled a break of 54 on the way to securing his final spot with a 4-1 victory over J.J. Leung.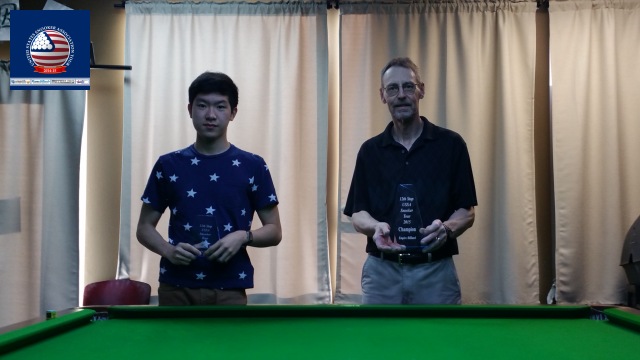 Redmond employed masterful tactics and continuously frustrated Liu with his pace, and throughout the match seemed not to offer any chances resulting in a 4-0 win.
The USSA would like to thank Mr. Yoo for his great support toward the Tour and look forward to next season's events at his establishment, and much gratitude goes to the Tour sponsors, Aramith Billiards Balls, Ozone Billiards, Sterling Gaming and the Tweeten Fibre Co. for their support.
Tour Event 13 of the season is scheduled to take place at Carom Café Billiards in Flushing, New York, from April 25 & 26.
For the complete 2014-15 USSA Tour season schedule and entry details, please click on the link below:
» 2014-15 USSA Tour Schedule & Entry Details