Tashi takes USSA Tour title at Carom Café Billiards
filed on Monday, April 27, 2015. 7:35am PT/USA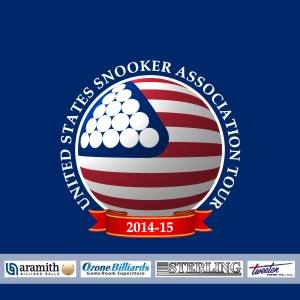 Phuntsok Tashi has won Event 13 of the 2014-15 United States Snooker Association (USSA) Tour, sponsored by Aramith Billiard Balls, Ozone Billiards, Sterling Gaming and the Tweeten Fibre Co., which was the second event hosted this season by Carom Café Billiards in Flushing, New York.
A full-field of sixteen players gathered to compete in this single elimination event, with all matches being contested over the best-of-five frames. As play began, it was clear from the outset that all of the matches would be highly competitive, particularly as some players would be using this event as a good practice opportunity for next month's United States National Snooker Championship in nearby Brooklyn.
Brooklyn's Raymond Fung, the runner-up in last year's United States National Snooker Championship, went into this event as the firm favorite having won this season's previous Tour event at Carom Café Billiards, but he was surprisingly defeated by Tashi 3-2 in the quarterfinals after he had earlier completed a superb 3-0 win over Kashif Rashid in the round of 16.
As he booked his place in the semifinals with that thrilling victory over Fung, the 21-year-old showed that he was a genuine contender, playing fearless snooker at times but also keeping cool under pressure.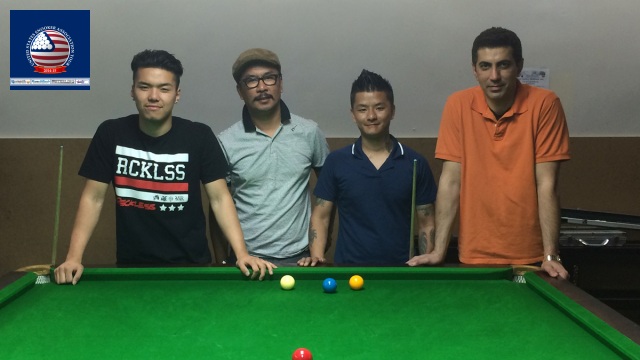 Tashi then fought a closely contested semifinal against Biju Sherpa, securing his place in the final with a tight 3-2 victory where he would face-off against Riz Kahn.
Kahn had made his way through to the final in relative comfort, as he won his round of 16 match against Peter Ramrattan 3-0, then defeated Alex Persheff 3-1 in the quarterfinals before going onto a 3-0 semifinal success over Gyalzen Lama.
In the final, Kahn played well putting a great deal of pressure on Tashi, however each time he was challenged Tashi would respond very well to run out a 3-1 match winner and take the title.
The USSA would like to thank Carom Café Billiards for their continued support toward the USSA Tour and also to Charles Brown who conducted a wonderful event, and much gratitude goes to the Tour sponsors, Aramith Billiards Balls, Ozone Billiards, Sterling Gaming and the Tweeten Fibre Co. for their support
The final Tour event of the 2014-15 season, Event 14, is due to take place at the Houston Snooker Club in Houston, Texas, from May 1-3.
For the complete 2014-15 USSA Tour season schedule and entry details, please click on the link below:
» 2014-15 USSA Tour Schedule & Entry Details