Former champions Isaac and Elsayed to battle for 2015 title
filed on Monday, May 25, 2015. 11:23am PT/USA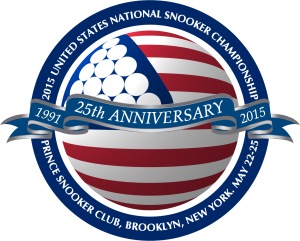 The 2012 Champion Sargon Isaac will take on the three-times Champion Ahmed Aly Elsayed in the final of the 2015 United States National Snooker Championship, after they both come through very tough final frame deciders at the Prince Snooker Club in Brooklyn, New York.
Aly ended the title defense of Ajeya Prabhakar after the pair scrapped out a hard fought semifinal which went nip and tuck between both players.
Each frame was won very decisively with Aly coming out on top 4-3 to secure his fourth appearance in the final of this prestigious Championship, with the last one coming in 2011.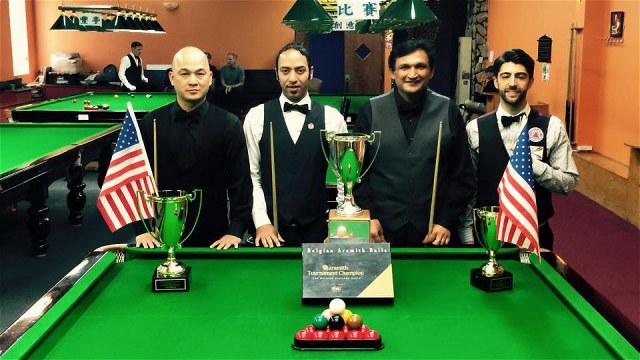 Isaac initially found himself 2-0 down against last year's runner-up Raymond Fung, but he managed to halt the Brooklyn player's progress when he won frame three on the final black.
The following two frames were shared and then Fung must have felt confident of claiming his second successive Championship final, however Isaac, who was a 4-0 beaten semifinalist in this event last year, comprehensively won frame six assisted with a run of 32 and then proceeded to win the next frame to record a 4-3 victory.
The final will now commence, though both finalists have now gained automatic selection to represent the United States at this year's International Billiards & Snooker Federation (IBSF) World Championships this fall in South Africa.
Confirmation of the semifinal results are as follows:

Semifinals
(Best-of-7 frames)
Match ID
Player
Player
SF1
Ajeya Prabhakar (California) 1
3 - 4
Ahmed Aly Elsayed (New York) 4
SF2
Raymond Fung (New York) 2
3 - 4
Sargon Isaac (California) 3
The final draw is as follows:

Final
(Best-of-9 frames)
Match ID
Player
Player
F
Sargon Isaac (California) 3
vs.
Ahmed Aly Elsayed (New York) 4
Full coverage of the Championship will continue here on SnookerUSA.com.