Atta eliminated as Aly prepares for knockout
filed on Sunday, November 15, 2015. 4:47pm PT/USA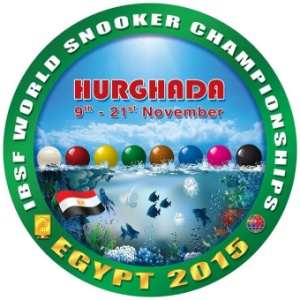 Day six of competition at the 2015 International Billiards & Snooker Federation (IBSF) World Snooker Championships saw Rezk Atta bow out of the Masters' Event, though Ahmed Aly Elsayed prepares to fly the flag in the knockout stage of the Men's Event for the United States in Hurghada, Egypt.
In the final round of matches to wrap up Group R of the Masters' Event, Atta needed to win by a minimum of a 3-1 scoreline to have had any prospect of advancing. However the 47-year-old from New Jersey lost to the very experienced home player Wael Talaat 3-1 to end his hopes.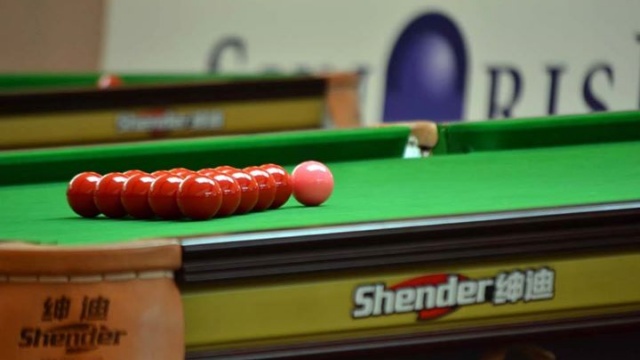 With play now concluded in the group stage of the Men's Event, the single elimination knockout stage will commence and the seeded draw for the round of 88 has now been made — twenty-four ties will feature in this round with the winners advancing into the round of 64.
Aly has gained the seeding of seventy-one and so will face the fifty-eighth seeded player Karim Elabd from Egypt, who qualified in third place from Group F, in the round of 88. The match, which will still be played over the best-of-seven frames, will get underway tomorrow November 16 at 11:30am local time (1:30am Pacific Time / 4:30am Eastern Time in the United States).
Aly's Men's Event playing schedule and results:
(start times are stated in local time, +10 hrs PT in the United States)
Group G Match 1: November 10, 2015 12:30pm start - def. Haitham Shikh Khalil (Syria) 4 - 0
Group G Match 2: November 11, 2015 12:30pm start - lost to Mohamed Youssef (Egypt) 2 - 4
Group G Match 3: November 12, 2015 12:30pm start - lost to Karam Fatima (Syria) 3 - 4
Group G Match 4: November 13, 2015 5:30pm start - def. Daniel Mily (Czech Republic) 4 - 3
Group G Match 5: November 14, 2015 8pm start - lost to Richard Halliday (South Africa) 2 - 4
Round of 88 Match: November 16, 2015 11:30am start - vs. Karim Elabd (Egypt)
Atta's Masters' Event playing schedule and results:
(start times are stated in local time, +10 hrs PT in the United States)
Group R Match 1: November 10, 2015 5:30pm start - def. Bouchamaoui Ghazi (Tunisia) 3 - 1
Group R Match 2: November 11, 2015 3pm start - lost to Wayne Brown (England) 0 - 3
Group R Match 3: November 14, 2015 3pm start - lost to Joy Mehra (India) 1 - 3
Group R Match 4: November 15, 2015 5:30pm start - lost to Wael Talaat (Egypt) 1 - 3
SnookerUSA.com will report on all of the United States players' match results, though a complete list of the Group draws and results from each of the events is available on the official scoring website:
» Men's Event » Ladies' Event » Masters' Event