Painful defeat for Aly sees IBSF World Snooker exit
filed on Monday, November 16, 2015. 7:04am PT/USA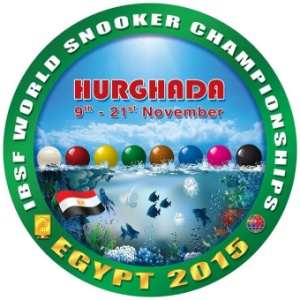 A painfully close 4-3 defeat for Ahmed Aly Elsayed in the round of 88 of the Men's Event of the 2015 International Billiards & Snooker Federation (IBSF) World Snooker Championships, ends the participation of the United States on the seventh day of play in Hurghada, Egypt.
Seeded seventy-one for the knockout phase of the Men's Event, the 35-year-old from Brooklyn, New York, was paired with the fifty-eighth seeded player Karim Elabd from Egypt, and the signs were good when he won a fairly comfortable first frame.
However, frame two would prove to be the most pivotal and crucial one of the match from an American perspective, as Aly held an healthy lead throughout the frame only to allow his opponent back into it and force a respotted black with the scores tied at 54-54.
Aly was presented with the first opportunity to pocket the respotted black, but missed a relatively easy long shot and Elabd stepped in to pinch the frame.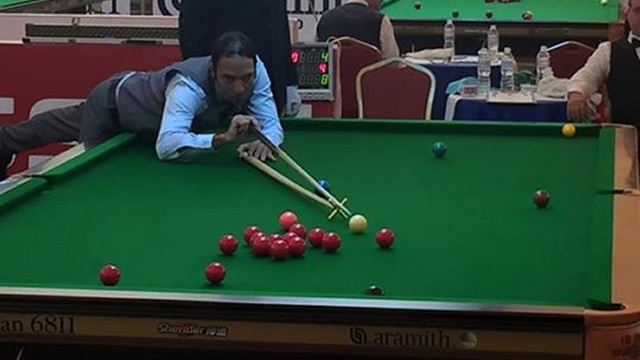 Filled with disappointment, the next two frames were easily taken by Elabd but Aly drew upon all of his fighting qualities to superbly secure the next two frames for himself and force a deciding frame for a place in the round of 64.
The final frame though did not go as planned as Elabd compiled an early break of 43 that put Aly on the back foot, and he could never recover from such a huge points deficit to lose the frame and match 4-3.
A naturally despondent Aly said after the match: "I came back from 3-1 to 3-3 and then I took a break for no reason, losing my focus and I missed a red at the beginning of the decider.
"He then ran 43, and I came back with a long pot with position on the black but I missed it and opened the reds. From there on he was way ahead!"
Aly then concluded: "I want to thank the United States Snooker Association for their support, and also the New York Athletic Club for their sponsorship too."
Alan Morris, the Executive Director of the United States Snooker Association (USSA), commented: "On behalf of the USSA I would like to thank both Ahmed and Rezk for traveling to Egypt to represent the United States, as it is so important that the nation participates in these major international snooker events.
"I hope they both enjoyed their experience competing in such a prestigious Championships, and wish them a safe journey back home."
Aly's Men's Event playing schedule and results:
(start times are stated in local time, +10 hrs PT in the United States)
Group G Match 1: November 10, 2015 12:30pm start - def. Haitham Shikh Khalil (Syria) 4 - 0
Group G Match 2: November 11, 2015 12:30pm start - lost to Mohamed Youssef (Egypt) 2 - 4
Group G Match 3: November 12, 2015 12:30pm start - lost to Karam Fatima (Syria) 3 - 4
Group G Match 4: November 13, 2015 5:30pm start - def. Daniel Mily (Czech Republic) 4 - 3
Group G Match 5: November 14, 2015 8pm start - lost to Richard Halliday (South Africa) 2 - 4
Round of 88 Match: November 16, 2015 11:30am start - lost to Karim Elabd (Egypt) 3 - 4
The Championship continues until Saturday, November 21, and a complete list of the group and knockout draws and results from each of the events is available on the official scoring website:
» Men's Event » Ladies' Event » Masters' Event