Dariya's Place makes delightful debut on USSA Tour
filed on Monday, December 7, 2015. 8:36pm PT/USA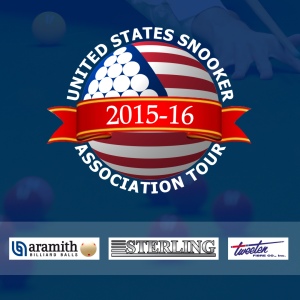 Dariya's Place Snooker Club in Des Plaines, Illinois, has hosted the United States Snooker Association (USSA) Tour for the first time, as this new snooker establishment staged Tour event 5 of the 2015-16 season, sponsored by Aramith Billiard Balls, Sterling Gaming and the Tweeten Fibre Co.
The club is Chicagoland's premium venue to play snooker serving the northwest suburbs, and features three professional standard snooker tables and accessories which are kept in immaculate condition for the enjoyment of all guests and snooker enthusiasts to play on.
The owner, Dariya, has a passion for snooker, so you will always find a wonderful and hospitable atmosphere, where you can also relax in the comfy seating of lounge area.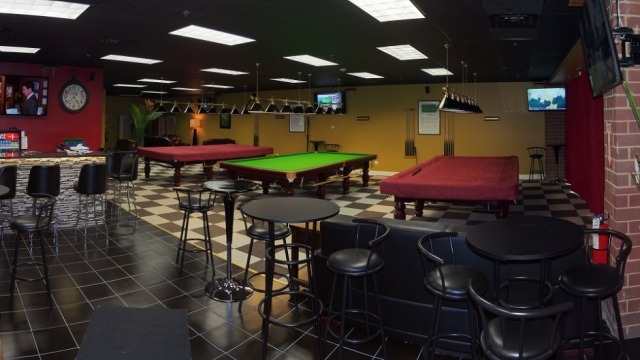 Competition play in the Tour event was of course fierce, players were assigned handicaps according to their ability and started with four groups of players who were eventually whittled down to four individuals to contest the semifinals.
The first semifinal featured the top handicapped player, Renat Denkha, who faced Vaishal Talati, who has previously made it to the quarterfinals of the United States National Snooker Championship.
Denkha proved too strong for Talati however as he claimed a 4-1 victory, and in the final he matched up against Tsogbadrakh Dandar who had defeated Ali S. Al Saeed 4-1 in the second semifinal.
A break of 53 for Denkha helped him claim an easy 4-0 final victory to take the Tour title, with Talati winning the third-fourth place playoff 3-2.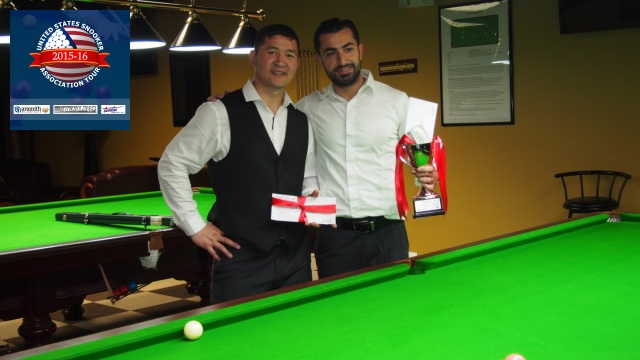 For more details about Dariya's Place Snooker Club, please visit their website at DariyasSnooker.com, or become a fan of their Facebook page at Chicago Snooker.
The USSA would like to thank the proprietor Dariya for his enthusiastic support of the USSA Tour, Marcin Namojlik for supplying the results and information, and much gratitude goes to the Tour sponsors, Aramith Billiards Balls, Sterling Gaming and the Tweeten Fibre Co. for their support.
The next USSA Tour event will be the rescheduled Event 3 at the 147 Snooker Club in Houston, Texas, which will take place next month from January 8 - 10.
For the complete 2015-16 USSA Tour season schedule and entry details, please click on the link below:
» 2015-16 USSA Tour Schedule & Entry Details