Juneja tastes more Tour success at Carom Café Billiards
filed on Sunday, January 17, 2016. 6:52pm PT/USA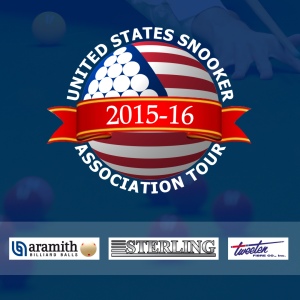 Varun Juneja has tasted more success on the United States Snooker Association (USSA) Tour with victory in Event 6 of this 2015-16 season at Carom Café Billiards in Flushing, New York, sponsored by Aramith Billiard Balls, Sterling Gaming and the Tweeten Fibre Co.
Juneja had previously won a Tour title at Carom Café Billiards during the 2011-12 season, with this win coming in the final over the notable scalp of Raymond Fung, who won Event 1 of this season's Tour and has been a prolific winner of events staged in New York City.
The whole of the event was staged throughout yesterday with two groups of players playing two-frame matches, with the top two from each of the groups advancing into the semifinals.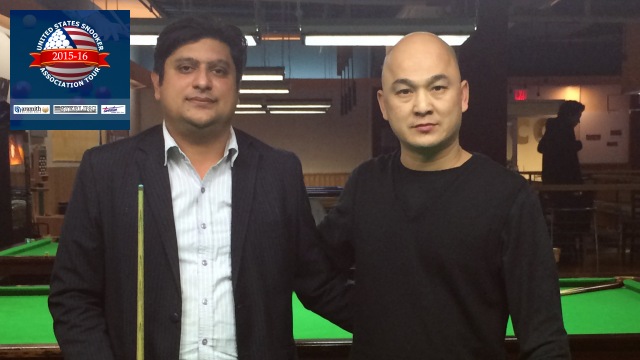 Juneja and Fung were both drawn in Group B with the twice United States National Snooker Championship runner-up winning the group and compiling a top break of 67 alng the way, while Group A was won by Laszlo Kovacs with Henry Wong, a former United States National Snooker Championship runner-up, finishing in second place.
Group A Winner Fung faced his good friend Wong in the semifinals and ran out a very comfortable 3-0 winner, while Juneja defeated Group B victor Kovacs 3-1.
In a very hard fought final where Fung held 1-0 and 2-1 advantages, Juneja eventually went on to claim the match and title 3-2.
The USSA would like to offer its appreciation to Carom Café Billiards for their continued support for the USSA Tour, and a great thank you to Charles Brown who conducted the event and also to the players who participated. Much gratitude also goes to the Tour sponsors, Aramith Billiards Balls, Sterling Gaming and the Tweeten Fibre Co. for their support.
The next USSA Tour event will be Event 7 at the Houston Snooker Club in Houston, Texas, which will take place from January 22 - 24.
For the complete 2015-16 USSA Tour season schedule and entry details, please click on the link below:
» 2015-16 USSA Tour Schedule & Entry Details