Dominant Fung claims Tour season double
filed on Monday, February 22, 2016. 9:48am PT/USA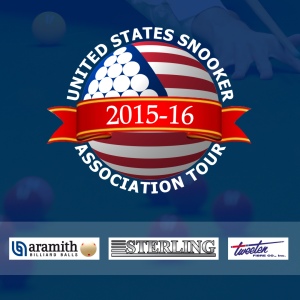 Raymond Fung has claimed a season double on the 2015-16 United States Snooker Association (USSA) Tour, sponsored by Aramith Billiard Balls, Sterling Gaming and the Tweeten Fibre Co., as he pocketed Event 8 at the New Top 147 Snooker Club in Brooklyn, New York.
Fung has now won both of the Tour events which have been hosted at the New Top 147 Snooker Club this season, which make him by far the most prolific winner in the eight seasons of USSA Tour history.
After a suffering disappointing defeat however in the final of Tour event 6 at the Carom Café Billiards in Flushing last month, the twice United States National Snooker Championship runner-up was back in fine form in a full-field of players as he cruised through four matches to win the title without losing a single frame.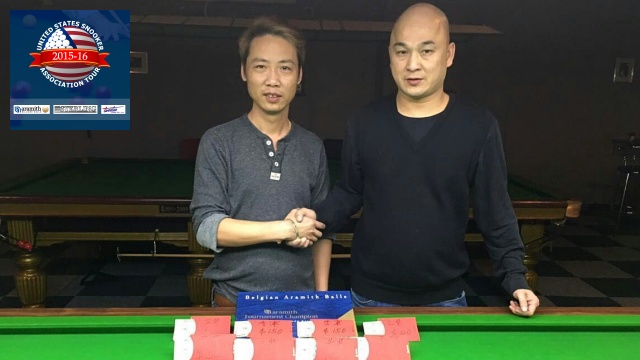 In this single-elimination event with all the matches being contested over the best-of-five frames, Fung proceeded to easily overcome Liu Changxiang, Peter Chen and Wei Zeng respectively, before then scoring yet another 3-0 defeat in the final this time of Vincent Liao.
Liao's progress to the final was portrayed in a much more difficult fashion, as he carved out a 3-1 defeat of Joe Lai, a 3-0 win over the runner-up of the previous Tour event played at this host, Raimond Cheung, and a tight 3-2 semifinal tussle over Wu Zhen.
The USSA would like to thank the New Top 147 Snooker Club for their continued support toward the USSA Tour, and much gratitude also goes to the Tour sponsors, Aramith Billiards Balls, Sterling Gaming and the Tweeten Fibre Co.
The USSA Tour now moves onto Houston, Texas, again as Champions Snooker plays host to Event 10 of the season which is due to take place over the weekend of February 26 - 28.
For the complete 2015-16 USSA Tour season schedule and entry details, please click on the link below:
» 2015-16 USSA Tour Schedule & Entry Details