Houston all set to host National Snooker Championship
filed on Thursday, May 26, 2016. 8:26am PT/USA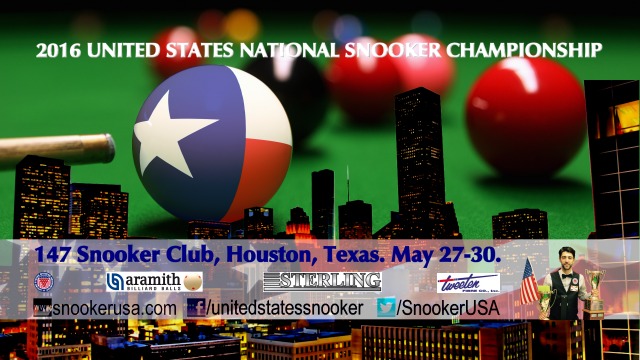 The 147 Snooker Club in Houston, Texas, is all set to host the 2016 United States National Snooker Championship which commences tomorrow Friday and concludes Memorial Day Monday.
This is the second time in the Championship's history that snooker players from all across the United States will gether in the city, but this time at the 147 Snooker Club which was opened by proprietor Mr. Mani Hassan last year.
On the previous hosting in Houston back in 2013 the top professional pool star Corey Deuel took the title, but unfortunately after competing in this year's World Snooker Q School in England this month he announced that he was unavailable to participate again this year due to prior engagement.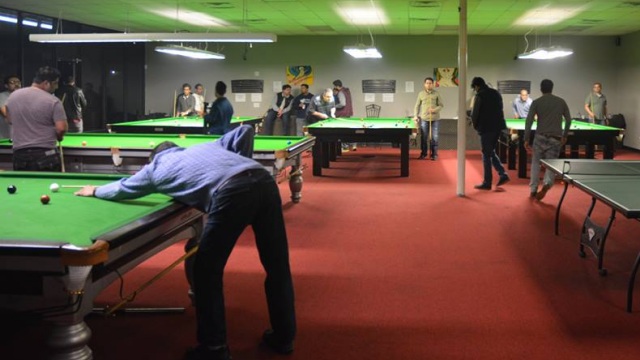 The Championship will be played on the club's five Riley branded snooker tables imported from England, two of which are Aristocrat professional Championship standard, and all are covered in Strachan 6811 Championship snooker cloth.
A Players' Meeting will be held this evening at 8pm local Central Time, and afterward the Championship draw will be conducted with each group containing one seeded player and all other players drawn at random.
Play will get underway at 10am local Central Time tomorrow morning which starts two days of round robin group matches, with the qualifying placed players from each group advancing into the single elimination phase commencing on Sunday morning, and the Champion will be crowned on the Memorial Day afternoon.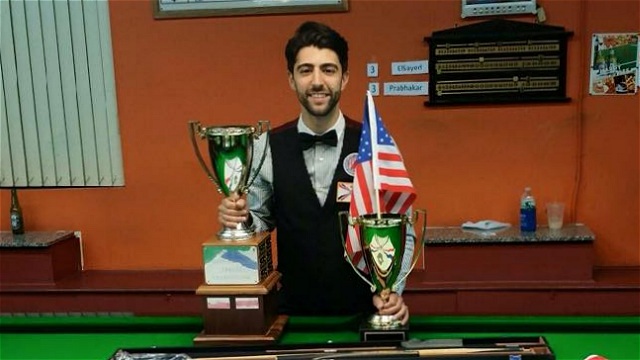 Sargon Isaac is back to defend the title he won last year at the Prince Snooker Club in Brooklyn, New York, and the two-time Champion from California will feature as the number one seeded player.
Seedings are based on the performances over the past three Championships, with the 2014 Champion and last year's semifinalist, Ajeya Prabhakar of California, gaining the number two seeding.
The number three seeded player is last year's runner-up and former three-times Champion, Ahmed Aly Elsayed, and the fourth seed is his fellow Brooklyn competitor, Raymond Fung, semifinalst in last year's Championship and runner-up in 2014.
Alan Morris, the Executive Director of the United States Snooker Association (USSA), said: "The USSA is pleased to have the opportunity to return back to Houston this year, and we would like to thank Mr. Hassan for inviting us back and also for his support.
"We look forward to welcoming all of the players and wishing them well in this year's Championship."
147 Snooker Club is located in the west of Houston at 3832 S. Dairy Ashford Road, and Mr. Hassan welcomes all who wish to come and watch the Championship over the next four days.
The Champion and the runner-up will gain automatic selection to represent the United States in this year's IBSF World Snooker Championships.
Full coverage of the Championship will be here on SnookerUSA.com.