Quarterfinal opponents decided for seeded players
filed on Sunday, May 29, 2016. 12:06pm PT/USA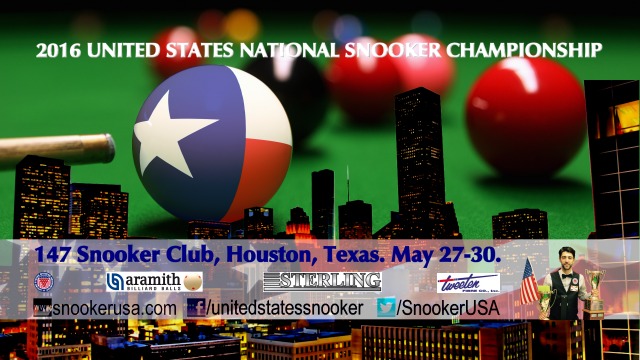 The quarterfinals of the 2016 United States National Snooker Championship are underway as the four winners of the preliminary knockout round book their berths against the top four seeded players at the 147 Snooker Club in Houston, Texas.
The preliminary knockout round was contested by the players who finished runner-up and in third place in the four groups, and it produced four very intriguing matches.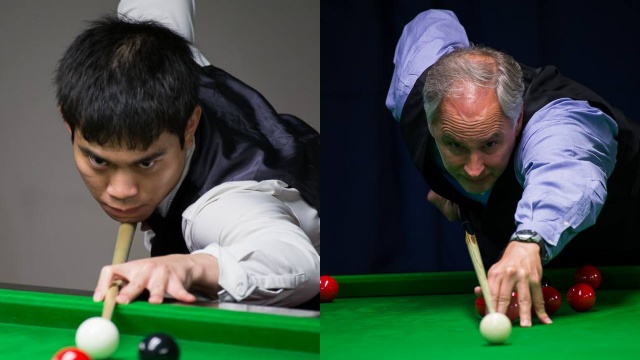 The runner-up in Group B, Cheang Ciing Yoo, faced the third placed player in Group C, Jeff Szafransky, and the player from Washington state defeated the highly experienced Californian 3-0, producing a top break of 42 along the way. Yoo will now take on the number one seed and defending champion Sargon Isaac in the quarterfinals.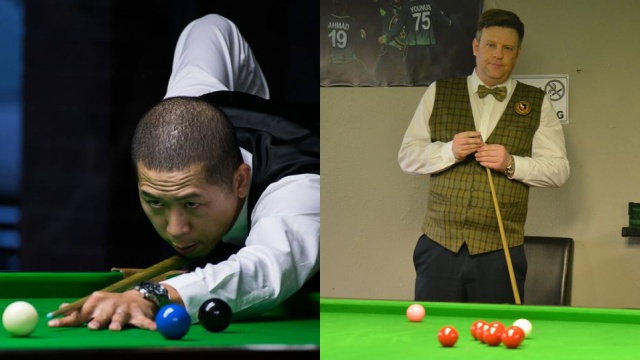 Kevin Wong, runner-up in Group C, matched up against fellow New York City player Ian O'Mahony, third place in Group B, in the preliminary knockout round, and it proved to be the most closely contested match of the round, with Wong coming out on top by winning the concluding frame on the final colored balls. Wong advances to take on another New York City player and number four seeded player, Raymond Fung, in the quarterfinals.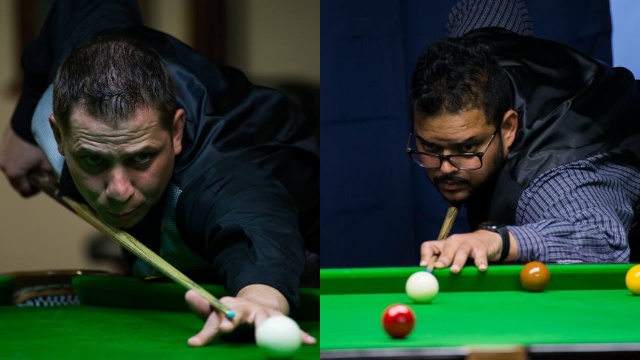 The only home Texan representative who made it out of the groups and into the knockout rounds was Mohammed Ajmal who came third in Group D, but he fell in this round to New York's Laszlo Kovacs, the Group A runner-up, who compiled a run of 42 on the way to a 3-1 success to now face the number two seed Ajeya Prabhakar in the quarterfinals.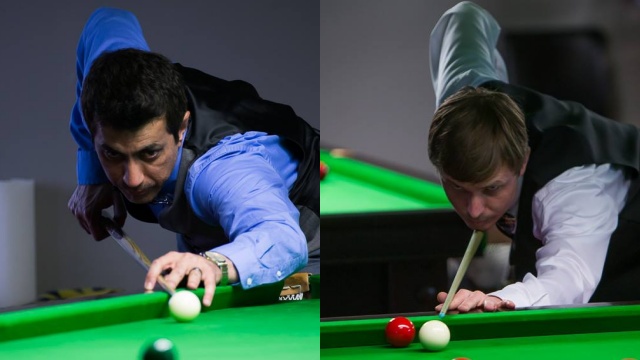 New Jersey's Rizwan Khan also safely sealed his place in the quarterfinals, as the runner-up in Group D ran out a 3-0 winner over New York's Jonathan Royalty, third placed in Group A, and will now meet the number three seeded player and former three-times champion, Ahmed Aly Elsayed.
The Preliminary Knockout round results as follows:

Preliminary Knockout
(Best-of-5 frames)
Match ID
Player
Player
PK1
Cheang Ciing Yoo (Washington)
3 - 0
Jeff Szafransky (California)
PK2
Kevin Wong (New York)
3 - 2
Ian O'Mahony (New York)
PK3
Laszlo Kovacs (New York)
3 - 1
Mohammed Ajmal (Texas)
PK4
Rizwan Khan (New Jersey)
3 - 0
Jonathan Royalty (New York)
Quarterfinals draw as follows:

Quarterfinals
(Best-of-7 frames)
Match ID
Player
Player
QF1
Sargon Isaac (California) 1
vs.
Cheang Ciing Yoo (Washington)
QF2
Raymond Fung (New York) 4
vs.
Kevin Wong (New York)
QF3
Ajeya Prabhakar (California) 2
vs.
Laszlo Kovacs (New York)
QF4
Ahmed Aly Elsayed (New York) 3
vs.
Rizwan Khan (New Jersey)
Full coverage of the Championship will continue here on SnookerUSA.com.