Isaac to battle Aly in repeat Championship final
filed on Monday, May 30, 2016. 1:39pm PT/USA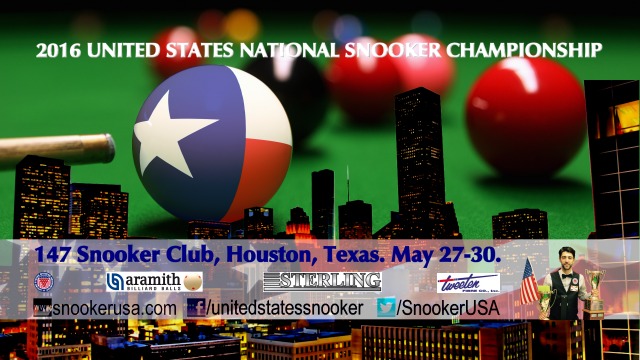 Sargon Isaac will go for his third United States National Snooker Championship title and Ahmed Aly Elsayed will go for his fourth, as the pair emerge victorious from this year's semifinals at the 147 Snooker Club in Houston, Texas, to set up a repeat of last year's final battle.
The defending champion yet again broke the heart of the fourth seed Raymond Fung as for the second year in succession he inflicted a semifinal defeat on the twice runner-up from Brooklyn, New York, in his desperate quest to finally lift this title he yearns for.
It was Fung however who got off to a very confident start as he raced away to an easy 2-0 lead with some excellent play that kept the 30-year-old from California at bay, but unfortunately for Fung he could not press on his advantage and in frame three Isaac struck back with a break of 53.
Fung struggled from then on as he lost his momentum and the frames started to stretch out as the tension took control, and it was clearly evident from now on that Isaac was in the ascendancy.
Isaac won the fourth frame on the final colored balls to level the match, and then proceeded to reel off the following two frames to secure his fourth appearance in the final in five years.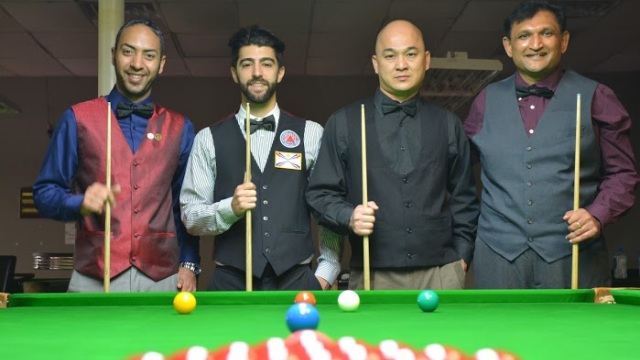 The second semifinal was also a repeat of 12 months ago as number three seed Aly faced the twice former champion Ajeya Prabhakar, who remarkably was competing in his sixth successive Championship semifinal.
Prabhakar had defeated Aly 4-3 in the semifinals of the 2012 Championship, though the player from Brooklyn has scored some notable Championship victories over his Californian opponent, which includes two finals, in 2009 & 2011, and last year's semifinal.
A run of 64 in the first frame got the ball rolling for Aly but Prabhakar took the following frame, and he probably thought a nice break of 62 was going to help him secure the third frame but it was Aly who snatched it away from him on the final black ball.
It was the number two seed however who won frame four on the final black ball by one point, but from that point onward it was Aly who gained the upper hand as he strengthened his grip on the match to comfortably seal the next two frames for a 4-2 success.
As the semifinals overran, the final, which will be contested over the best-of-9 frames, will commence at 4:20pm local Central Time.
The Semifinal results as follows:

Semifinals
(Best-of-7 frames)
Match ID
Player
Player
SF1
Sargon Isaac (California) 1
4 - 2
Raymond Fung (New York) 4
Frame scores and 30+ breaks in brackets (Isaac's score stated first):
1st. 14-69 2nd. 29-92 3rd. 63(53)-12 4th. 58-35 5th. 69-21 6th. 69-35

SF2
Ajeya Prabhakar (California) 2
2 - 4
Ahmed Aly Elsayed (New York) 3
Frame scores and 30+ breaks in brackets (Prabhakar's score stated first):
1st. 22-68(64) 2nd. 59-15 3rd. 74(62)-79 4th. 60-59 5th. 40-70 6th. 34-64

Final draw as follows:

Final
(Best-of-9 frames)
Match ID
Player
Player
F
Sargon Isaac (California) 1
vs.
Ahmed Aly Elsayed (New York) 3
Full coverage of the Championship will continue here on SnookerUSA.com.