Prabhakar posts first IBSF World Snooker win
filed on Sunday, November 20, 2016. 1:53pm PT/USA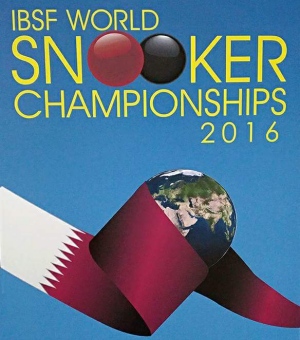 The twice former United States National Snooker Champion, Ajeya Prabhakar, battled away to win his opening Group K match in the Men's Event of the 2016 International Billiards & Snooker Federation (IBSF) World Snooker Championships at the Al-Sadd Sports Club Stadium in Doha, Qatar.
Prabhakar made a very slow start however as he went 3-1 behind to the player from the Isle of Man, but many times as a player he has produced his best snooker when his back has been against the wall, and he reeled off the next three frames, which included a break of 63 in frame six, for a much needed 4-3 victory.
Prabhakar is next in action against Thailand's Issara Kachaiwong tomorrow, November 21, at 7pm (8am Pacific Time / 11am Eastern Time in the United States).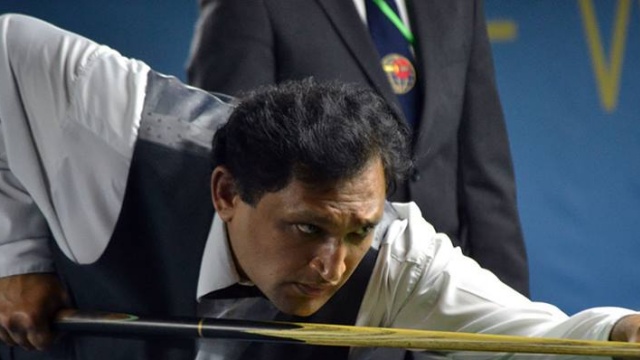 In his first Group I match in the Men's Event, Ahmed Aly Elsayed meanwhile suffered a crushing 4-0 defeat to Ireland's Declan Brennan, and his progress will not be made any easier when he next takes on the former professional from Switzerland, 20-year-old Alexander Ursenbacher, tomorrow, November 21, at 7pm local time.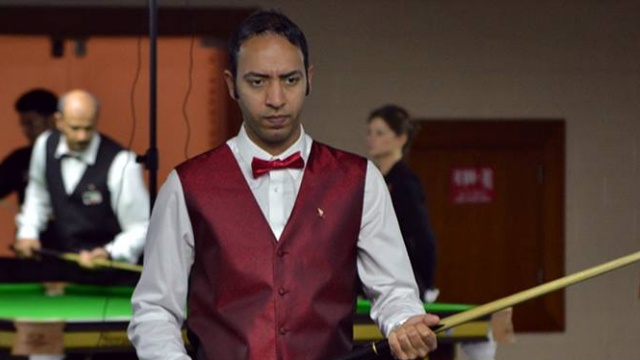 In the Masters' Event, both Amitabh Seth and Jeff Szafransky were competing respectively in Groups B and C against Ireland's Shane Gorman and Belgium's Johny Moermans, with the Americans going down to 3-0 and 3-1 losses. Seth will now match up against Iran's Jahangir Habibzadehdehkordi tomorrow, November 21, at 7pm local time, while Szafransky has a free day tomorrow and will next play the former professional World Championship semifinalist, Darren Morgan of Wales, on November 22 at 10am local time (11pm Pacific Time / 2am Eastern Time in the United States).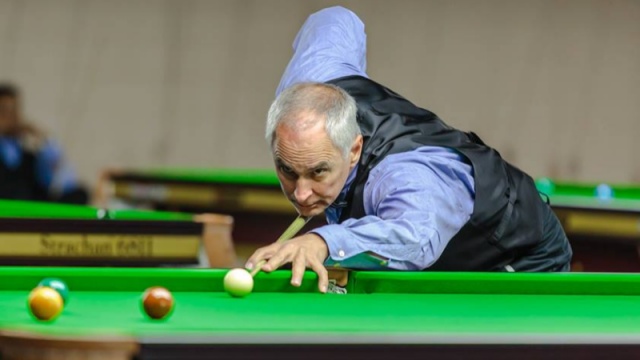 Aly's Men's Event playing schedule and results:
(start times are stated in local time, +11 hrs PT in the United States)
Group I Match 1: November 20, 2016 lost to Declan Brennan (Ireland) 0 - 4
Group I Match 2: November 21, 2016 7pm start - vs. Alexander Ursenbacher (Switzerland)
Group I Match 3: November 24, 2016 10am start - vs. Khalil Busaif (Bahrain)
Prabhakar's Men's Event playing schedule and results:
(start times are stated in local time, +11 hrs PT in the United States)
Group K Match 1: November 20, 2016 defeated Sean Corkish (Isle of Man) 4 - 3
Group K Match 2: November 21, 2016 7pm start - vs. Issara Kachaiwong (Thailand)
Group K Match 3: November 23, 2016 10am start - vs. Ahmed Sarhan (Saudi Arabia)
Group K Match 4: November 24, 2016 4pm start - vs. Mohammad Alqraini (Jordan)
Kovacs' Men's Event playing schedule and results:
(start times are stated in local time, +11 hrs PT in the United States)
Group S Match 1: November 19, 2016 lost to Keen Hoo Moh (Malaysia) 0 - 4
Group S Match 2: November 22, 2016 1pm start - vs. Daegyu Lee (South Korea)
Group S Match 3: November 23, 2016 1pm start - vs. Ivan Kakovsky (Russia)
Group S Match 4: November 24, 2016 4pm start - vs. Wayne Townsend (England)
Seth's Masters' Event playing schedule and results:
(start times are stated in local time, +11 hrs PT in the United States)
Group B Match 1: November 19, 2016 lost to Mohammed Al Joaker (United Arab Emirates) 0 - 3
Group B Match 2: November 20, 2016 lost to Shane Gorman (Ireland) 0 - 3
Group B Match 3: November 21, 2016 7pm start - vs. Jahangir Habibzadehdehkordi (Iran)
Group B Match 4: November 23, 2016 1pm start - vs. Jón Ingi Ćgisson (Iceland)
Group B Match 5: November 24, 2016 7pm start - vs. Andrey Vill (Russia)
Szafransky's Masters' Event playing schedule and results:
(start times are stated in local time, +11 hrs PT in the United States)
Group C Match 1: November 19, 2016 lost to Rupesh Shah (India) 0 - 3
Group C Match 2: November 20, 2016 lost to Johny Moermans (Belgium) 1 - 3
Group C Match 3: November 22, 2016 10am start - vs. Darren Morgan (Wales)
Group C Match 4: November 23, 2016 1pm start - vs. Farhad Sayfoo (Mauritius)
Group C Match 5: November 24, 2016 7pm start - vs. Nasser Bomejdad (Kuwait)
SnookerUSA.com will report on all of the match results, though a complete list of the Group draws and results from each of the events is available on the official scoring website:
» Men's Event » Ladies' Event » Masters' Event