National Snooker Championship goes to Brooklyn
filed on Sunday, February 11, 2018. 8:41am PT/USA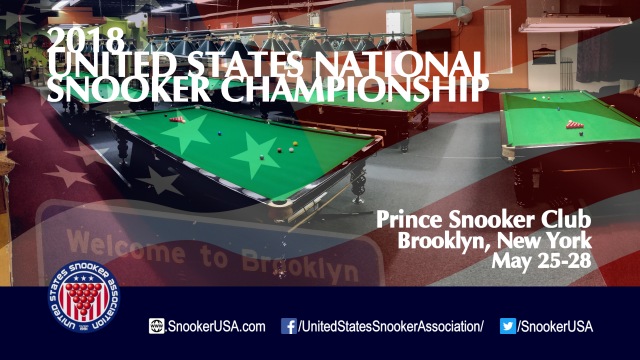 The United States Snooker Association (USSA) is pleased to announce that this year's United States National Snooker Championship will make a return to the Prince Snooker Club in Brooklyn, New York, to be played from May 25-28.
The Board of the USSA received two excellent bids to host this year's Championship, and the USSA would like to offer its gratitude to Mr. Mani Hassan for his invitation to host the Championship at QBall Snooker & Pool in Houston, Texas, though on this occasion the association opted for the bid from Mr. Tommy Chen to stage this prestigious event at the Prince Snooker Club.
This will be the fourth time that the Championship is to be staged at the Prince Snooker Club, having previously hosted the event back in 2009, 2011 and 2015, and Mr. Chen and his wife Anita have always proved to be the most delightful and generous hosts which will insure that it is yet another wonderful occasion.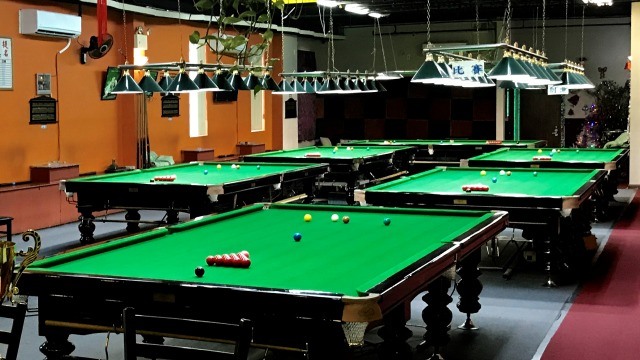 The Prince Snooker Club is located at 6322 20th Avenue (2nd floor) in Brooklyn, with the Championship being played on its six regulation standard snooker tables, Riley and B.L.P. brands, covered in Strachan 6811 snooker cloth and using Aramith Tournament Champion snooker balls.
It will also be a local event for the defending champion and number one seed Raymond Fung, who won his first title last year at the New York Athletic Club in tremendous fashion, as he is a resident of Brooklyn and will certainly be one of the favorites to win the title.
Alan Morris, the Executive Director of the USSA, said: "On behalf of the Board of the USSA, I would like to thank Mr. Hassan for his bid this year, and we do look forward to returning the Championship to Houston in the near future.
"We are delighted however to be going back to the Prince Snooker Club this year where Tommy and Anita always give such a warm welcome to the players, and create a friendly atmosphere for the Championship.
"I am looking forward to what I know will be yet another fantastic four-day festival of snooker in Brooklyn this year."
Early next month the USSA will publish the Entry Document and players may then enter the Championship using the official entry form system on the SnookerUSA.com website.
This year's Champion and runner-up will be automatically selected to represent the United States in this year's International Billiards & Snooker Federation (IBSF) World Snooker Championships in the fall.