About The USSA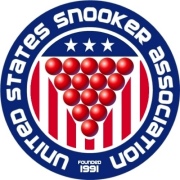 The United States Snooker Association (USSA) is the internationally recognized governing body of the sport of snooker in the United States, which is headquartered in Berkeley, California.
Founded in 1991 by the British born Michael Collins, the association is dedicated to furthering the popularity of international snooker in the United States, and to create a structure capable of supporting international championships in the United States, and to develop skilled American players to represent the United States at home and abroad.
The USSA is a member of the International Billiards and Snooker Federation (IBSF), the world governing body of non-professional English billiards and snooker, and is also affiliated to the American CueSports Alliance (ACS), which also represents the USSA in the Pan-American Billiard Confederation, the continental governing body for billiard sports throughout the Americas.
The USSA organizes the annual United States National Snooker Championship, with the winner and runner-up having the opportunity to represent the United States in the following IBSF World Snooker Championships.
In 2009 the USSA inaugurated the United States Snooker Association Tour which features a number of snooker events around the United States to foster and encourage regular competitive snooker competitve.
It is currently an objective of the USSA to host and establish in the United States a major annual professional event as part of the ever expanding World Snooker Tour.