The United States National Snooker Championship is the USSA's premier annual snooker tournament, which brings together all the top snooker players from around the United States to compete for the coveted title of National Champion.

A player must be a citizen of the United States to meet the eligibility criteria to enter and participate.

The winner and runner-up are automatically selected to represent the United States in the following IBSF World Snooker Championships. Should any or both players be unavailable to participate, the USSA will select the next best finishing available player or players.

The USSA will announce the date for the next Championship several months in advance, and produce an Entry Form and Championship Conditions document which will be sent out to interested participants.

The first Championship back in 1991 was played at Preacher's Pool & Billiards in Oakbrook Terrace, Illinois, and since it has also been played at Cue 'N' You Billiards (which was the former On Cue Billiards) in Grayslake, Illinois, the former Cue T's Snooker Club in Monterey Park, California, the New York Athletic Club and the Prince Snooker Club in New York City.

The most successful player to compete in the Championship is Tom Kollins with five titles to his name, and he has also recorded the Championship's highest break of 123.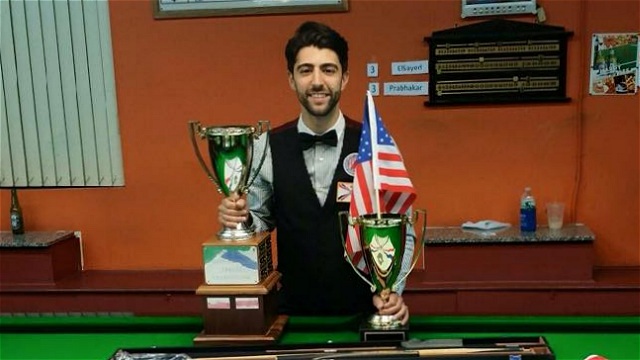 The current Champion is California's Sargon Isaac who won the 2015 title at the Prince Snooker Club in Brooklyn, New York, which was his second title after winning his first back in 2012.
The host and entry details for the 2016 Championship are due be announced before the end of 2015.